2nd SEERC Workshop - Virtual Meeting

Tue 26 January 2021 to Tue 26 January 2021
/
Workshop
2nd SEERC Workshop - Virtual Meeting
- CIGRE
Resilience of Electrical Grids: "State of Art, Best Practices and Operational Aspects"
Virtual Meeting - January 26, 2021 (10.00-13.00)
Objective and topics
Unexpected extreme events ranging from cyber-security attacks, adverse weather conditions and other natural disasters, combined with changes in power system and generation technology, consumer behavior, and energy policy targets to decarbonize the electrical sector, increasingly impose serious risks to electric generation, transmission, and distribution systems. In proactive management of such risks and to assure a continuous, reliable, and affordable supply of energy, power transmission and distribution system operators are continuously engaged in development and deployment of innovative technologies that can help ensure a higher resilience of their systems during such events.

The 1st SEERC Workshop "Resilience of Electrical Grid: Events and Solutions" Resilience of Electrical Power and Energy Networks" has been held at the University of Roma "La Sapienza" on January 26, 2018 and concerned general aspects of electrical resilience from SEERC prospective.
The 2nd SEERC Workshop will take place in the same day as in 2018 but in virtual mode, considering the worldwide pandemic situation. This event will be mainly devoted to "State of Art, Best Practices and Operational Aspects" of Electrical Resilience.

The workshop is devoted to electrical community, engineers, and researchers, to present their findings, research and experiences in the field lying within, but not limited to, the following topics (medium and high voltages):
Operational aspects of resilience
Critical infrastructure resilience to extreme events
Current system planning methods and asset management standards used for power system infrastructure investments by system operators
Effects of adverse weather conditions and other natural disasters on electrical systems
Cyber-security attacks and power grid resilience
Prevention, recovery, and survivability of electrical systems in case of extreme events
Innovations in drafting standards, construction guidelines, maintenance routines, inspection procedures, and recovery practices of electrical systems
Enhanced resilience through energy storage deployment and microgrids
Emergency response and early warning technologies for electrical resilience
Registartion:
Participants and interested people have to register using this link: http://bit.ly/SEERC-SAPIENZA
Call for participation:
We kindly invite all National Committees for participation with interesting solutions, events or other contributions related with resilience of grid in your electric power system.
At the end of program, we suggest to open discussions and contribution to all other experts from the any country but respecting limited 10 minutes per speaker.
Send your proposal for contribution to follow e-mail: kresimir.bakic@gmail.com and massimo.pompili@uniroma1.it

Why Join
Join CIGRE for power system expertise
Collaborate with experts from across the whole power system
Access perspectives and peers from every corner of the globe.
Unlimited free access to e-cigre.org

Be prepared for the future! More >
Watch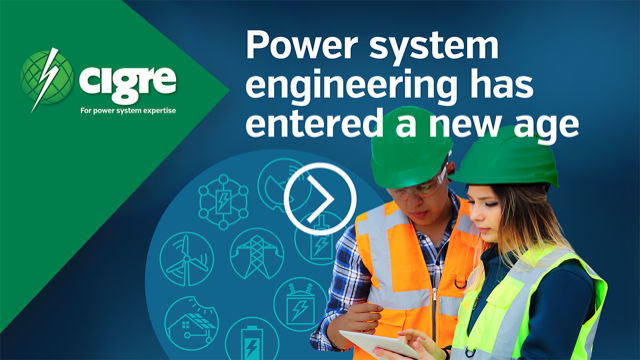 Solve all power system challenges in one unique place
To find the solutions you need in one unique place, join CIGRE. As the preeminent global technical organisation, CIGRE is uniquely positioned to offer the full spectrum of low through high voltage perspectives, industry colleagues and end to end knowledge.