Governing Bodies
CIGRE Steering Committee 2020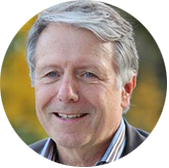 Michel Augonnet
CIGRE President
Michel Augonnet is President of MVAconnect an energy consulting company since 01/01/2016.
Prior to this role he was Senior Vice President for Alstom Grid Commercial Solutions (now GE) in charge of the Regional Sales and Project organization.
Graduate Engineer from SUPELEC in Power Electronics in 1973 he held various positions in the Power Generation Industry (Nuclear, Hydro, Thermal) and Grid Transmission from Project Manager to Senior Executive in companies such as Cegelec, ABBAlstom Power, Areva T&D, Alstom Grid.
He was 7 years Chairman of the French CIGRE National Committee and member of CIGRE Steering Committee. He has been elected Vice-President Finance of CIGRE in 2016.

Marcio Szechtman
Vice-President Technical
Marcio Szechtman is presently the Director General of CEPEL, the Brazilian National Power Research Institute. He acted as the CIGRE Study Committee B4 Chair from 2002 to 2008 and is the current Technical Council Chair of CIGRE.
He started his affiliation with CIGRE back in 1982.He received the following CIGRE and IEEE awards: the CIGRE Medal in 2014; the Life Fellow degree from IEEE/PES in 2018; the Uno Lamm HVDC IEEE/PES Award in 2009; The Honorary Member of CIGRE, in 2008.
His main technical activities have been dedicated to the area of HVDC and Power Electronics, since the 1970's.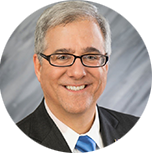 Michael Heyeck
Vice-President Finance
Michael Heyeck has over 40 years' experience in the electric power industry. He retired in 2013 as Senior Vice President - Transmission for American Electric Power serving 37 years at AEP, and founded The Grid Group, LLC. He serves and has served on numerous industry boards. Heyeck served CIGRE as US National Committee president (2011-2016) and now serves on the CIGRE Steering Committee and CIGRE Administrative Council. He holds Bachelor's and Master's degrees in Electrical Engineering, and holds a Master's in Business Administration. Heyeck is a registered Professional Engineer in the State of Ohio.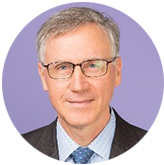 Philippe Adam
Secretary General
Graduate Engineer of the Ecole Centrale de Paris, Philippe Adam started his career in EDF R&D division in 1980 as a research engineer in the field of HVDC and FACTS. Then he held several management positions in EDF Generation and Transmission. In 2000, he was appointed manager of the financial and management control department of RTE. In 2004 he contributed to the creation of RTE international. From 2011 to 2014 he has been the Strategy Director of Infrastructures and Technologies of the Medgrid industrial initiative.
He have served CIGRE as the Technical Committee Secretary and as the Secretary and Treasurer of the French National Committee. He was appointed Secretary General of CIGRE in March 2014.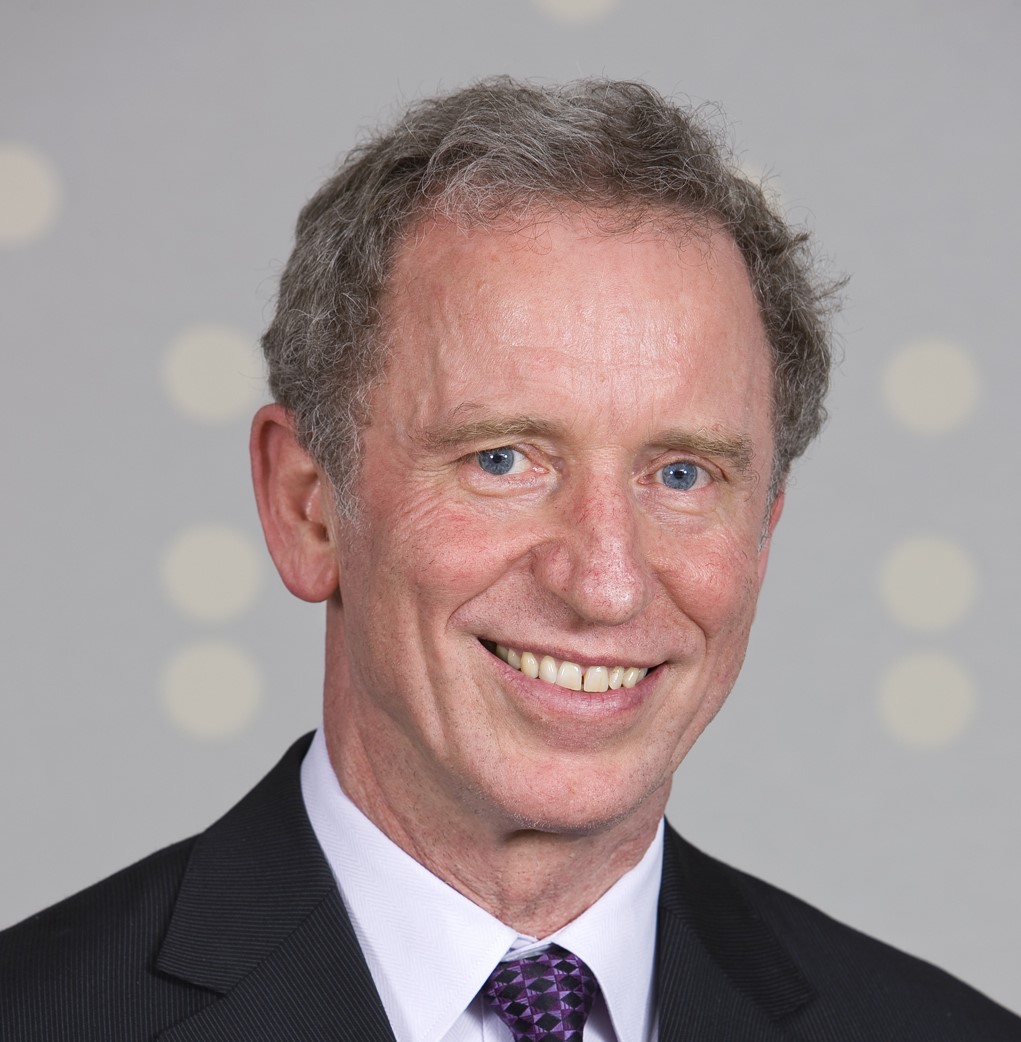 Phil Southwell
has extensive experience in power system planning and design, regulation and strategic planning. As a General Manager of Western Power in Western Australia he was responsible for strategy, corporate affairs, revenue determination and smart grid development. He is a Fellow of Engineers Australia, a Graduate of the Australian Institute of Company Directors and has sat on a range of national and international trade and industry boards.
Phil is currently a Director on the Board of CIGRE Australia, an Expert Member of CIGRE Study Committee C1 and Convenor of an SC C1 Working Group.
From August 2008 - 2014, Phil was Chair of Study Committee C1 and is an Honorary Member and Fellow of CIGRE.

Dr. Mohamed Rashwan
Canada
Dr. Mohamed Rashwan holds BS.C, MS.C, and PhD. In electrical engineering. He is the president of TransGrid Solutions (TGS) specializing in HVDC and Power Electronics. Dr. Rashwan is the recipient of 2010 Uno Lamm HVDC Medal and Award. His career in the power industry spans 45 years between utility, manufacturers and consultants. He is currently the chairman of Cigre SC B4 "HVDC and Power Electronics"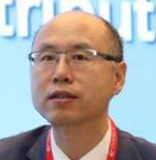 Dr. Jianbin Fan has served as Deputy Secretary General of the Chinese Society for Electrical Engineering since 2013. He was Deputy Director General of International Corporation Department in State Grid Corporation of China, responsible for strategy planning in international standardization and academic activities, with a focus on smart grid, UHV power transmission, renewable energy, etc. Dr. Fan is also adjunct professor of Southwest Jiaotong University. He worked in ETH Zurich as an Academic Guest from 2008 to 2009.
Dr. Fan has served CIGRE as Regular Member of Study Committee A3 and B3, and Convenor / Secretary of several Working Groups. Currently he is also Member of IEC Market Strategy Board and Secretary of IEC PC127. Dr. Fan received the 2007 IEC&CIGRE Outstanding Contribution Award for the excellent organization of International Symposium on International Standards for Ultra High Voltage.
.

Frank Golletz was appointed to the Chief Technical Officer (CTO) of 50Hertz Transmission GmbH in April 2011.
Since joining 50Hertz and its previous companies Vereinigte Energiewerke AG (VEAG) and Vattenfall Europe Transmission in 1991 he worked as Head of the Department of Substations and Head of Department of Assets.
Dr. Frank Golletz studied engineering at the Institute of High Voltage and High Current of the Dresden University of Technology where he obtained the title of a degreed engineer (Dipl.-Ing.) and a doctorate.
As CTO of 50Hertz, Dr. Golletz is committed to a sustainable energy transition by maintaining a high level on security of supply while integrating large amounts of volatile renewable energies, by facilitating the development of the European power market and by extending the transmission grid if necessary. The reliable integration of wind and photovoltaics is in fact one of the biggest challenges for the company – as their share in the 50Hertz control area amounted already up to 53% in 2017, steadily increasing.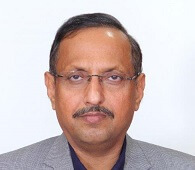 Mr. Indu Shekhar Jha
is Chairman & Managing Director of Power Grid Corporation of India Limited, the Central Transmission Utility (CTU) of the country since November 2015. Prior to his present assignment, he successfully served as Director (Projects) of the Company from September, 2009 and was responsible for planning, engineering, project management, monitoring and implementation of all transmission and distribution projects.
He has spearheaded development of robust National grid in the country integrated with State-of-the-Art technologies as well as Green Energy Corridors for integration of renewables. He is known for his technological prowess and people-centric leadership. He is member of Governing Body of Central Power Research Institute (CPRI), Bangalore and President, International Council on Large Electric Systems (CIGRE) – India and other professional bodies. He has published/ presented numerous articles, technical papers in the field of power system in various international and National Journal/Conferences.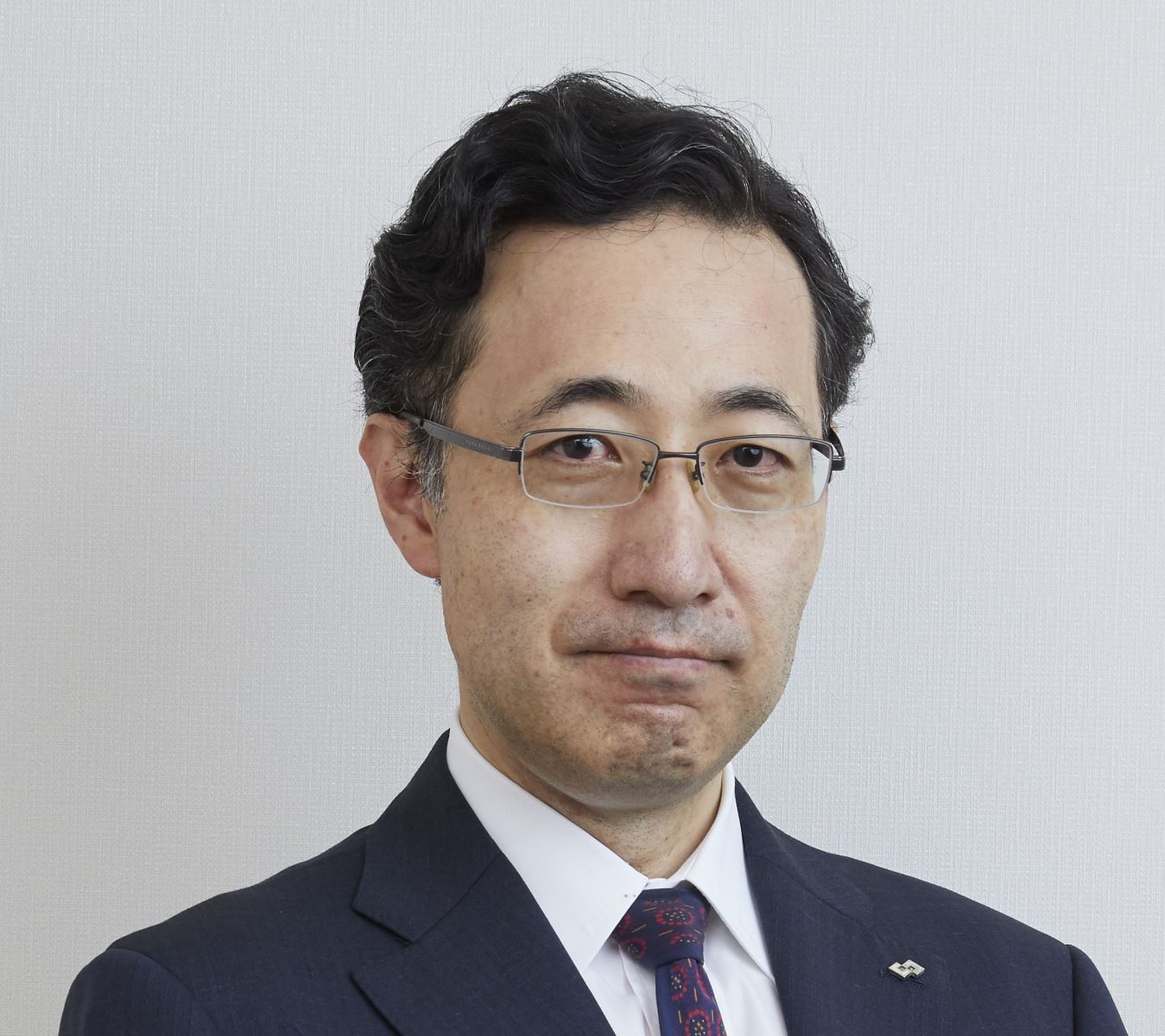 Dr. Hiroshi Okamoto
obtained Ph.D. degree in Electrical Engineering at the University of Tokyo in 1993. He joined TEPCO, where he was involved in R&D related to optimization of power systems, project management of UHV transmission projects, and renewable energy integrations regulatory relations related to the power market reform and the development of smart grid strategies.
From 2015 to 2017, he was President of TEPCO Research Institute, Managing Executive Officer of TEPCO Holdings. Since 2017, he has been Executive Vice President of TEPCO Power Grid where he was responsible for the management reform of the power transmission and distribution business.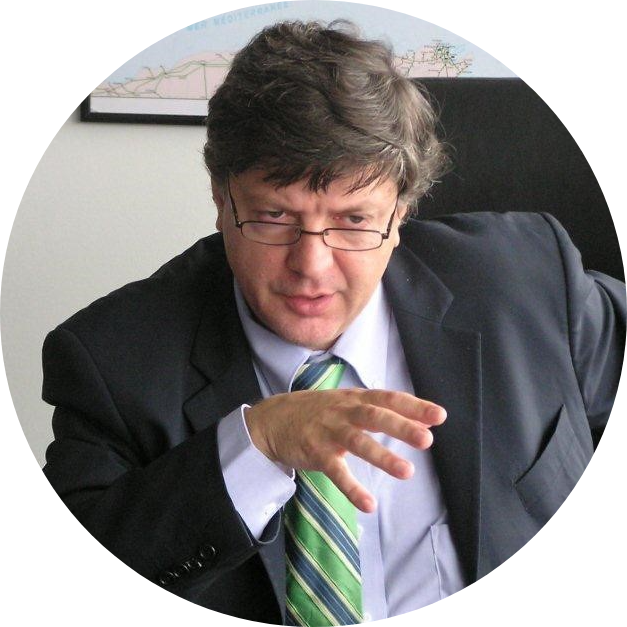 PhD Ciprian DIACONU holds a Master's Degree in Power Engineering from the Technical University of Bucharest and a PhD Degree from the Technical University of Timisoara in Asset Management.
In the 34 years of experience in Transmission and Distribution Systems, having responsibilities in System Development and Renewable Energy Systems Integration, System Operation, Asset Management, Maintenance, Investment projects, also involved in R&D projects such as EHighways 2050 and Feasibility Study for Synchronous Interconnection of Ukraine and the Republic of Moldova to the European COntinental Grid.
Ciprian, as management experience within power network companies - the Romanian Transmission and System Operator, Transelectrica – has been through various positions, from engineer to Deputy General Director, Member of the Directorate and Member of the Supervisory Board and also in the distribution utility Electrica as a Member of the Board.
For more than ten years, he has represented Romania and Transelectrica in EURELECTRIC's Network Committee and ENTSO-E's System Development Committee.
Within CIGRE, Ciprian is the Chairman of the Romanian NC CIGRE, a member of the CIGRE Administrative Council from 2010 and a member in the Management Board and Technical Advisory Committee of South East Europe Region –CIGRE (SEERC). He is also active in the Study Committee C1 "System Development and Economics" (since 2014).
His previous involvement in CIGRE includes memberships in the Study Committee B3 "Substations" (2006-2014), in the Technical Council, representing ADCO (2018-2020), and in ten working groups within the study committees B5, B3 and C1.
Ciprian Diaconu has a strong commitment for a greener environment and developing talents within extensive social-economic frameworks, both within CIGRE or otherwise.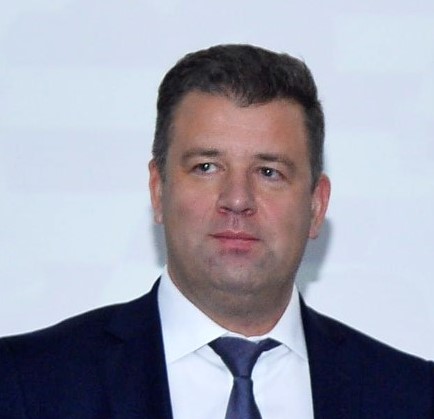 Timofey Ryabin is a Graduate Engineer with full honors at Moscow Energy Institute and subsequently in 2007 he has achieved MBA degree at Henley School of Business in London, UK.
Originally from Russia since 1997 through 2011 he held management positions in large internationals companies in the energy and engineering industries
In 2014 he joined R&D Center of Federal Grid Company of Unified Energy System - the largest Russian scientific and technical center in the field of electric power industry where he is presently Deputy Director General for Innovations. His responsibilities extend from energy efficient technologies development and implementation to superconductivity and digitalization and cybersecurity.
He has broad experience in the power grid sector in terms of implementation of innovative projects in the field of energy efficiency and the introduction of new technologies in the fuel and energy sector.
Under his management R&D Center has formed and currently successfully implements two major project of national scale - Development and implementation of technological solutions aimed at reduction of balance-of-plant needs for Substations 220 kV and higher, and Introduction of high-temperature superconducting cable lines energy complex of the Russian Federation.
For the past 8 years he has been actively involved in the activities of the Russian National Committee of CIGRE (in particular, through the National Research Committee A3)
He was appointed a Representative of Russian Federation in CIGRE Steering Committee in 2020.

Prince Moyo has been Chairman of the South African NC and member of the Administrative Council since 2016. He is General Manager at Eskom South Africa, responsible for engineering and asset management in the Transmission Group. He has been active on C1 activities having participated in WG C1.34. He is also a member of the CIGRE/World Bank Group Initiative on Africa and was instrumental in setting up the West Africa NC in addition to growing CIGRE in Southern Africa. Prince was elected in 2020 to the CIGRE Steering Committee to represent Africa and the Middle East, with the CIGRE Presidency having changed from South Africa to France.
He holds a BSc Hon Electrical Engineering from University of Zimbabwe, a GDE and MSc Eng from University of Witwatersrand and an MBL from the University of South Africa. He is a registered engineer and Certified Director of companies. Prince is a Vice-President of the South African Institute of Electrical Engineers.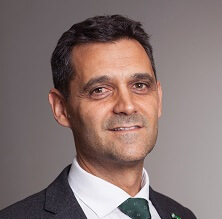 Javier Iglesias is Project Director in Red Eléctrica de España (Spanish TSO), being responsible of investment projects for the electrical transmission system in Spain. He has over twenty year experience in engineering, construction and management of transmission lines and substations projects.
At present, he is the Chairman of the CIGRE National Committee of Spain, the Chairman of the Technical Advisory Group B2.4 "Electrical aspects of Overhead Lines" and Regular Member of the Study Committee B2. Javier has been Convenor of two CIGRE working groups and active member of more than fifteen. He has been Special Reporter in the Paris Session in 2016, as well as Chairman of various CIGRE Symposia and Workshops. He has been co-author of sixteen papers and publications, and received the Technical Council Award by the Study Committee B2 in 2018.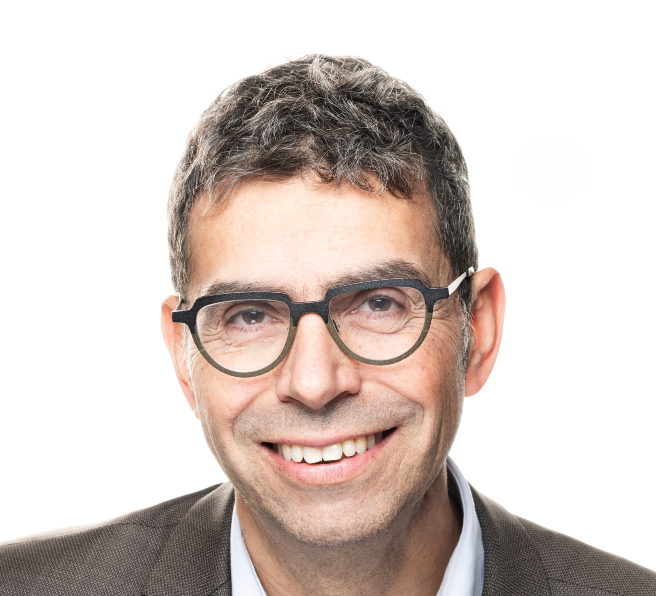 Rudolf MEIER graduated from the Polytechnical University in Zurich as an electrical engineer and has a degree in economics. He started his career as a software engineer for control systems. He then worked as senior consultant and team leader utilities at AWK Engineering. In 2006 he entered Alpiq as Head of Asset Management Grid. With the creation of the Swiss TSO he became managing director of the newly created grid services company Alpiq EnerTrans Ltd. In 2018, the Service Business of Alpiq was acquired by Bouygues Energies & Services (BYES). He is now part of the executive board of the Swiss Branch of BYES and responsible for the Energy, Transport and Telecommunication division. Rudolf MEIER was member of the C1 Study Committee until 2020. He is now heading the Swiss National Committee and entered the Steering Committee of CIGRE in 2020.

Adam Middleton has spent more than 35 years in the electrical transmission and distribution, energy and oil & gas industries.
Originally from the UK, he spent 21 years with GEC / GEC ALSTOM / ALSTOM Group companies in the UK and France as an engineer, Project Manager, General Manager, Operations Director and finally Managing Director of their UK Substation Projects business.
He subsequently spent six years with GE Energy in Europe and North America, working in Strategy, Marketing and General Management of their Substation Automation business, together with a one year assignment leading the Wireline Technology business unit within GE Oil & Gas.
He spent a further two years with CG Power based in Belgium, as Vice President of their substation projects division and Vice President of their Automation activities.
As Vice President of Power Infrastructure within Laing O'Rourke UK during 2013 to 2016, he was responsible for both electrical substations and new nuclear power plant construction activities.
Since 2016, Adam Middleton has led Siemens Energy Management as Divisional Vice President of their Energy Management activities in Belgium, France and Africa, covering projects, products, systems and services delivery.
Adam Middleton holds a First Class Honours Degree from the University of Bradford (UK) and an MBA from Warwick Business School (UK) and is a Chartered Engineer (C.Eng).
Chairman of CIGRE UK since 2016, he was elected to the CIGRE Executive Steering Committee (SteerCo) in 2019.
Adam Middleton has a strong interest in the development of new and diverse talent within the engineering industry, application of digitalization to improve project delivery and has a passion for improving safety at work. He is based in Brussels, Belgium.
CIGRE Technical Council 2020

Marcio Szechtman
Chairman of the Technical Council
Marcio Szechtman is presently the Director General of CEPEL, the Brazilian National Power Research Institute. He acted as the CIGRE Study Committee B4 Chair from 2002 to 2008 and is the current Technical Council Chair of CIGRE.
He started his affiliation with CIGRE back in 1982.He received the following CIGRE and IEEE awards: the CIGRE Medal in 2014; the Life Fellow degree from IEEE/PES in 2018; the Uno Lamm HVDC IEEE/PES Award in 2009; The Honorary Member of CIGRE, in 2008.
His main technical activities have been dedicated to the area of HVDC and Power Electronics, since the 1970's.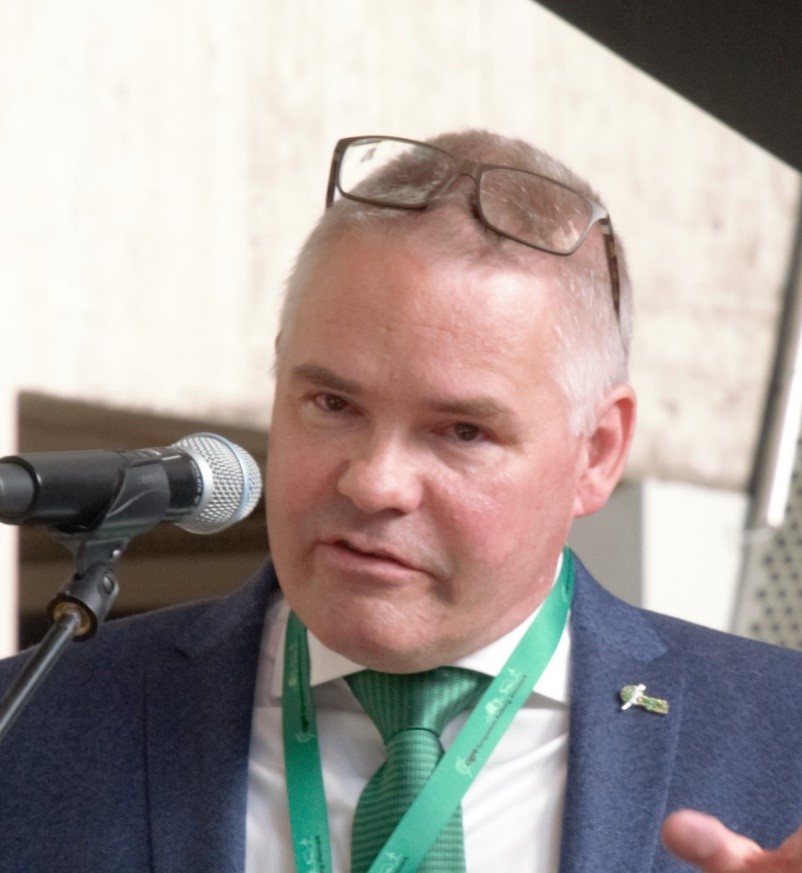 Claus Leth Bak
Administrative Council Representative (Danemark)
+ 25 years of combined practical – academic power system experience
6 years of work in Danish TSO designing substations and protection systems
Full professor in Department of Energy Technology, Aalborg University since 2011.
PhD degree entitled "Underground cables for power transmission".
Strong cooperation with industry and Danish TSO Energinet.
Globally recognized expert in underground cables for power transmission.
Member of the Danish National Committee for 12 years.
Chair of the Danish National Committee since 2019.
Main organizer of the CIGRE 2019 symposium "GOING OFFSHORE" in Aalborg.
Longtime member of SC C4 as regular member – now AG1 member.
Member of SC B5 2016-2020.
Member of 3 WG's and co-author of the TB's
Elected member of CIGRE Technical Council 2020-2022
CIGRE distinguished member 2020.
CIGRE Technical Council award for SC C4 2020.

Ja-yoon Koo
Administrative Council Representative (South Korea)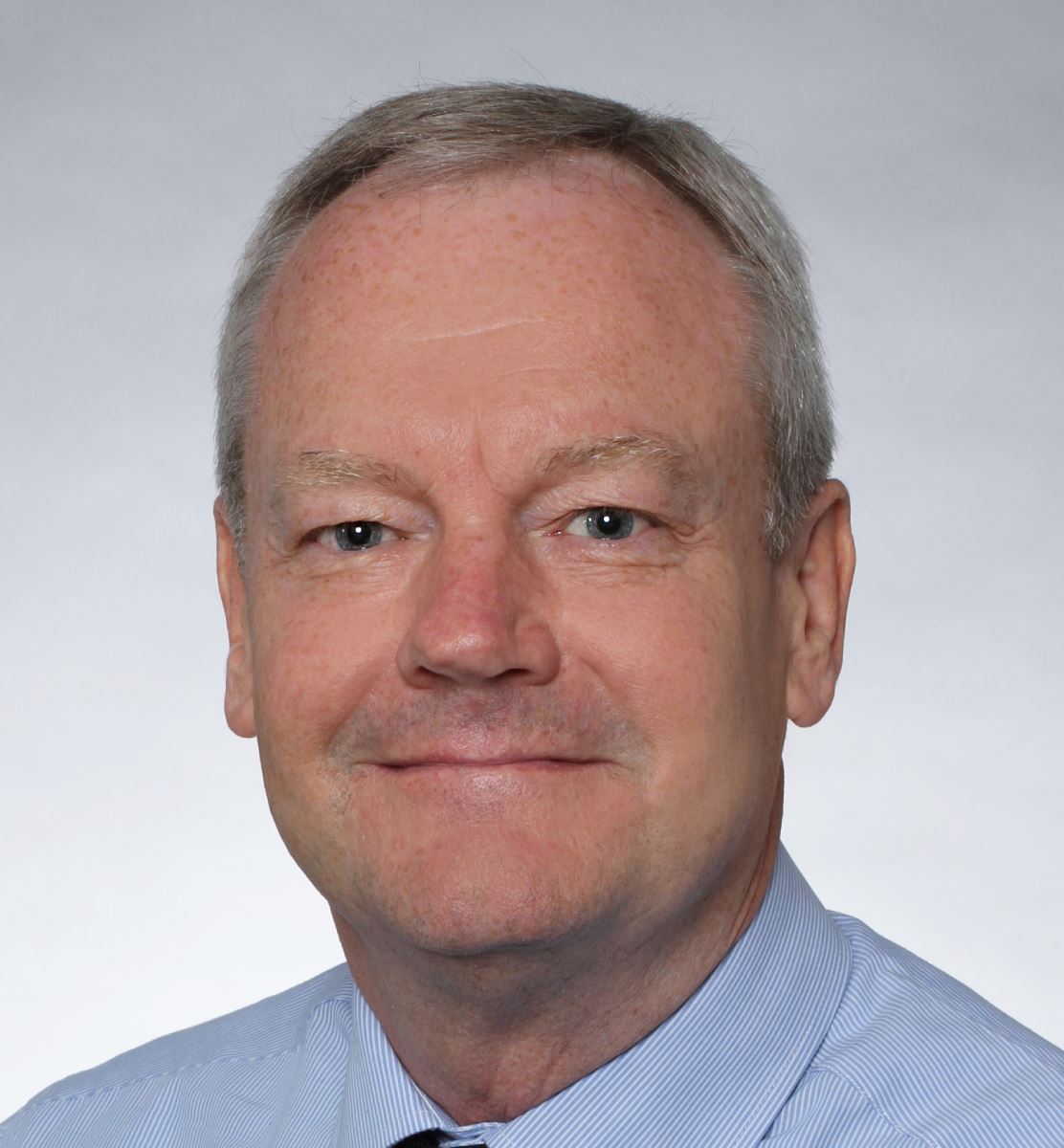 Kevin Mayor
Study Committee A1
Kevin Mayor received a BA in Engineering from Cambridge University, England, in 1981 and began work with GEC (Stafford UK) as an electrical design engineer. He has since worked in various roles in the area of turbogenerator design and development, including Group Leader, Electrical Design Manager, Program Manager and is currently a Consulting Engineer at General Electric based in Birr, Switzerland.
He is a Senior Member of the IEEE Power Engineering Society, former chair of the IEEE Electric Machinery Committee, and continues to participate in IEEE standards working groups.
He has been a CIGRE member since 2006, is the CIGRE Study Committee A1 regular member for Switzerland and takes over the role of SC-A1 Chair in September 2020.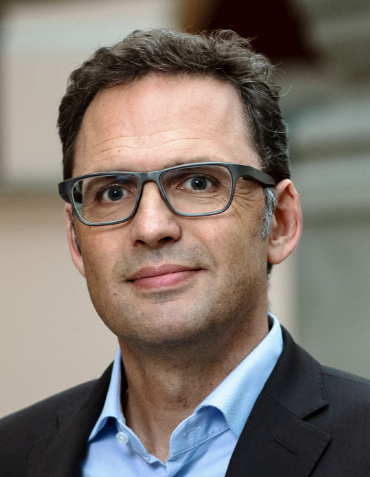 Pascal Mueller
Study Committee A2
Pascal Mueller Head of Asset Management with a demonstrated history of working in the utilities industry, accompanied by various international technical and organisational activities at Cigré. Skilled in Power Systems, Energy, Engineering, Development, Electrical Engineering, and Power Distribution. Strong community and social services professional with a Master of Business Administration (M.B.A.) focused in Procurement– / Production Logistics from Kalaidos University of Applied Sciences (PHW). Co-author of more than 10 technical papers in CIGRE and other forums

Nenad Uzelac
Study Committee A3
Nenad Uzelac graduated from School of Electrical Engineering in Belgrade, Serbia with a major in Electrical Power Engineering and later completed Master of Science in Product Development at Northwestern University, USA. In 1999 Mr. Uzelac joined G&W Electric company as a R&D switchgear engineer and since 2015 he is Global Research Manager, responsible for researching and developing new technologies. His research interests include AC and DC switching, materials and insulation technologies, sensors, condition monitoring and diagnostics, sensors and arc fault studies. Mr. Uzelac has been an active member of IEEE Switchgear committee since 2004. Also, he was a member & convener of a few CIGRE A3 working groups since 2007. In September 2018 he became a chair of CIGRE A3 Equipment Technical Committee on Transmission and Distribution Equipment.

Marco Marelli
Study Committee B1
Marco Marelli has a Master Degree in Electrical Engineering. He developed his career in Prysmian where he's currently Engineering Director for HV/EHV and Submarine Cable Systems in Prysmian PowerLink, with responsibilities on both AC and DC cable systems. His work within Cigré as SC B1 Member, Convener of Working Groups and Special Reporter at the General Session has been recognized with the "TC Award" in 2010 and the "Distinguished Member Award" in 2012. He's author of several papers and he's been part of several technical and scientific committees. Since August 2016 Marco is the Chairperson of Cigré Study Committee B1 "Insulated Cables".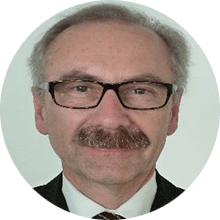 Herbert Lugschitz
Study Committee B2
Herbert Lugschitz, born 1954 in Vienna, Austria, is with Austrian Power Grid as a transmission lines engineer. Current and former responsibilities are: technical planning and design of HV-overhead lines in the voltage range from 110kV till 380kV. He has been with Cigre for more than 25 years and is currently the chairman of SC B2 (overhead lines)
Herbert Lugschitz is also chairman of the section "Overhead Lines and Embedding of Power Cables" of Österreichischer Verband für Elektrotechnik - OVE, which is the standardization institute of Austria, and of Austrian Association of Electricity Utilities VEO - section "Grid Matters". He was the Austrian member at CENELEC during the establishment of the European Standard for overhead lines.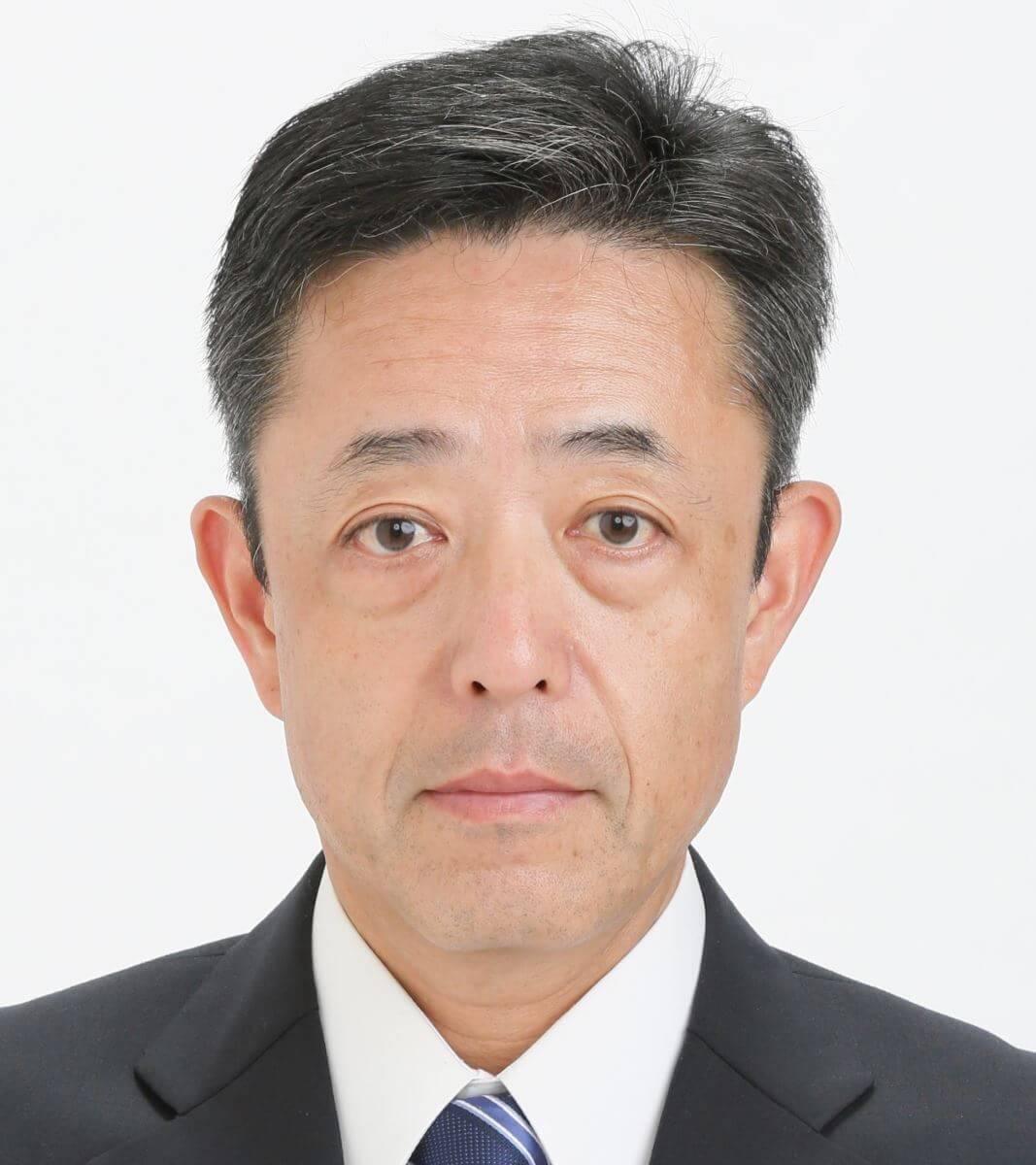 Koji Kawakita
Study Committee B3
Koji Kawakita was born in Mie, Japan. He joined Chubu Electric Power Co., Inc. in 1986. Since then, he has been engaged in research & development, design, construction, asset management for substation, and international consultancy services. Presently, he is the General Manager of Engineering of transmission department. In CIGRE, he has been involved in Study Committee B3 since 2000. He contributed to a lots of activities such as Poster Session chair of Paris Session, Convener, Secretary and member of Working Groups. He positioned regular member of Study Committee B3 from 2012 to 2018. He has been inaugurated as Chairman of Study Committee B3 since 2018 to present.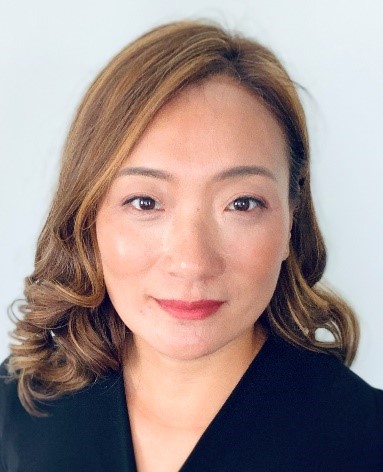 Jingxuan (Joanne) Hu
Study Committee B4
Jingxuan (Joanne) Hu received her bachelor's degree in electrical engineering in 1995 (China) and her master's degree in computer and electrical engineering in 2001 (Canada). She is co-founder and vice president of RBJ Engineering Corporation. She was the secretary of Cigre B4 (2014-2020) and convenor of Cigre WG B4.61. She is chair of IEEE HVDC circuit breaker working group.
Mrs. Hu is a power system specialist with over 20 years experience in HVDC/HVAC including high voltage technologies and equipment; Power system stability and EMPT studies; Sub-synchronous resonance and small signal stability studies; HVDC/FACTS control and modelling; Series and shunt compensations; Equipment design studies; Pre-specification studies, technical specification, design review, factory testing and commissioning of HVDC transmission systems and FACTS device.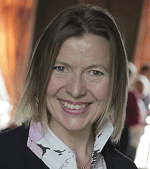 Rannveig Loken
Study Committee B5
Rannveig S. J. Loken
took her Bachelor of Science in Micro electronics at Trondheim University College in 1990, and recieved her Master of Science in Power Electric engineering from the Norwegian University of Science and Technology (NTNU) in 1992.
She works in Statnett, the TSO of Norway, and is the Project manager of the R&D Project Digital substation. She was the Head of Section for the Control and Protection system from 2007 until 2017.
She has been the Norwegian member for SC B5 between 2008 and 2012, and have worked in several Cigre working groups within SC B5. She was the secretary of Cigre SC B5 from August 2012 until August 2018. In August 2018, she became the chair of Cigre SC B5.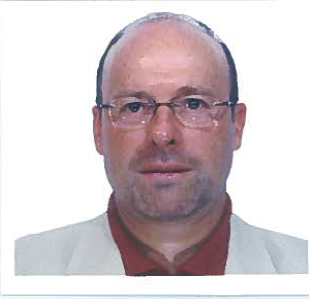 Antonio Iliceto
Study Committee C1
Italian national, Electrical Engineer, he served National Electric Utility ENEL and spent one year in Africa at United Nations technical cooperation project.
For a decade with ENI (Italian Oi&Gasl Major), working in Strategies, Investments Planning, Merging&Acquisitions, International Business Activities.
Since 2001 with TERNA RETE ITALIA, Italian TSO, several positions in: Power Exchange Pool set-up, Market Settlement, Business Development, Technology Engineering, Grid Planning, interconnection projects.
Since 2013 focused on R&D&Innovation: EU project Best Paths; ENTSO-E (Convenor of WG "Future Energy Systems" in Committee Research, Development and Innovation); ETIP SNET (EU Platform for coordination R&D&Innovation): co-chair WG Grids&System View.
Engaged in MedTSO (Association of Mediterranean TSOs), IEC ACTAD (Advisory Committee on T&D), ISGAN Annex6 (alternate national member), Dii-Desert Energy (member of Advisory Board, AEIT–LEE (Italian Electricity Journal, Editorial Board member, reviewer).
In
CIGRE
Antonio Iliceto Chairs Study Committee C1 (System Development & Economics); since 2010 he actively contributes as convenor/co-convenor/contributor of 8 WGs on planning drivers, global grids, TSO-DSO relation, vertical & horizontal interconnections, African electrification; he served as special reporter, poster session, member of Strategic Advisory Group to the Chair.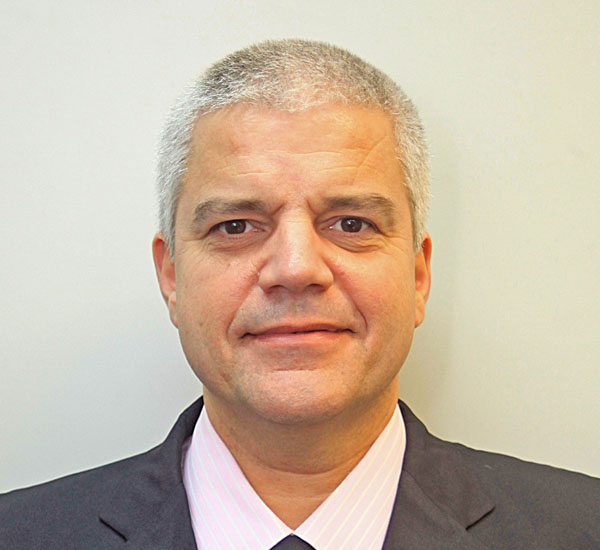 JAYME DARRIBA MACÊDO
Study Committee C2
Brazilian, from Rio de Janeiro, graduated in Electrical Engineering in 1984. Postgraduate in the Specialization Course in Electrical Systems in 1994 and in Institutional Aspects of the Brazilian Electrical Sector in 2005.
Operation Engineer and Manager of FURNAS Centrais Elétricas S.A. from 1985 to 2002.
Manager and Senior Manager of the Regional Operations Center of ONS, National ISO in Brazil, from 2002 to 2018. Since May 2018, he has been an Assistant to ONS Operations Director.
From 2014 until 2018 he was the Brazilian representative in Working Group C2.35 and from now on, convenor of the Working Group C2.39.
Chair of SC.C2 of CIGRE Brasil from 2018 until 2020.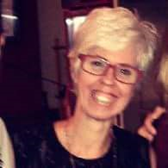 Flavia Serran
Study Committee C3
A biologist with graduate training in energetic and environmental planning. Over 30 years of Brazilian and international experience in environmental diagnosis, identification of environmental and social impacts, and development of mitigation measures, mainly for power sector projects (planning, construction and operation), including all steps of the permitting process. Experience in negotiation with environmental institutions and local and indigenous populations. Participation in hundreds of Phase I environmental assessments and health and safety audits (petrochemical, pharmaceutical and manufacturing industries) and regulatory support for multilateral-funded infrastructure projects. Experience on environmental management systems development and monitoring. Flavia is currently an ERM Senior Consultant and is developing a PhD at the Rio de Janeiro Federal University / Regional and Urban Planning Instituto focusing on distributed generation and urban areas.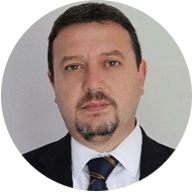 Zia Emin
Study Committee C4
Zia Emin is the Technical Director on power system planning and analysis with Power Systems Consultants, UK. He holds a PhD degree in power systems and is a specialist engineer in power quality and switching studies. He is a Fellow of the Institute of Engineering and Technology (IET), a Senior Member of IEEE, a Distinguished Member of CIGRE and a Chartered Engineer in United Kingdom. He was the past UK representative on CIGRE SC C4 System Technical Performance and acted in many CIGRE working groups as member, task force leader and convener within system technical performance area related to power quality and insulation co-ordination.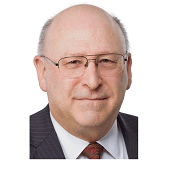 Alex Cruickshank
Study Committee C5
Alex has over 25 years' experience in energy markets with experience in a vertically integrated utility, a generator/retailer, a market administrator and the government. His key areas of expertise are in market design, regulation & rules, new technology and organisational design.
Alex has degrees in science, education and business from the University in Adelaide and currently lived in Melbourne, where he works as an Energy Consultant with Oakley Greenwood. Alex was Vice President of Smart Grid Australia, is currently a member of Smart Cities Australia and the Regulatory Advisory Panel of the Monash Microgrid Project.
Alex joined CIGRE as a member of the Australian Panel AP C5 in 2006 and became the Chairman of SC C5 in 2018.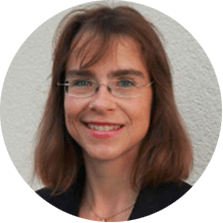 Christine Schwaegerl
Study Committee C6
Christine Schwaegerl holds a Diploma and a PhD in Electrical Engineering. After many years in industry she is currently fulltime professor at Augsburg university of applied science. She is active in CIGRE SC C6 'dispersed generation and distribution systems' since its creation in 2002 as member in several working groups, as well as a secretary and web site administrator of SC C6 since 2008. She was recently elected chair of SC C6 in 2017.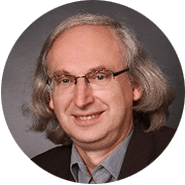 Dr. Ralf Pietsch
Study Committee D1
Dr. Ralf Pietsch graduated in physics ("Diplom-Physiker") from the University of Technologies of Aachen, RWTH Aachen, Germany, in 1986. He received his Ph.D. (Dr. rer. nat.) at the Institute of High Voltage Technology, RWTH Aachen in 1992. Between 1992 and 1996 he worked as a project engineer at ABB Corporate Research in Baden-Daettwil, Switzerland. End of 1996 he moved to ABB High Voltage Technologies, Zürich-Oerlikon (Switzerland) to lead the type test and development laboratories, mainly for testing GIS with rated voltages above 170 kV up to 800 kV. Since January 2001 he worked for HIGHVOLT in different technical positions. Additionally, since 1996 he is an active member of CIGRÉ SC D1 in various working groups (as specialist, secretary and convenor). Since September 2016 he is Chairman of CIGRE Study Committee SC D1. Additionally, since 2004 he is a contract teacher at Chemnitz University of Technology, giving lecture on "Diagnostics and High-Voltage Measurement Techniques".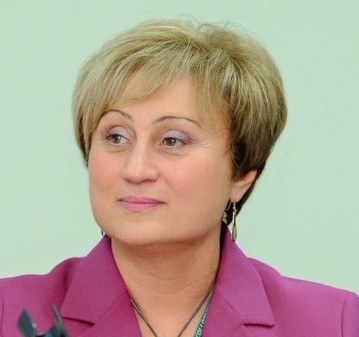 Olga SINENKO
Study Committee D2
Olga V. Sinenko graduated Moscow State Technical University, Russia, faculty of Computer Science and Instrumentation Technologies with qualification in Electromechanical engineering in 1977. She received her M.Sc. and Ph.D. degrees in 2003 and 2005 accordingly and became a member of Engineering Science Academy of Russia. Since 1992 Olga Sinenko is CEO of RTSoft, an international company in the area of industrial and energy automation, focusing her attention on advanced industrial energy automation, Industry 4.0, DER and RES development. She participated actively in the foundation of the IIoT Laboratory at Moscow State Technical University, DER Laboratory at the International Center for Development of New Technologies Skolkovo. In 2014 she became the Chair of NC D2 "Information systems and telecommunication" of Russian NC of CIGRE, in 2015 she joined CIGRE SC D2 as a regular member and in 2018 she was elected the Chair of D2. She is a member of international Standardization committees and has more than 60 publications.