Boost your industry marketing with CIGRE 'Power Reach'
CIGRE offers several options for reaching and raising your profile digitally with tens of thousands of power systems professionals, students and educators across the globe. We call it 'Power Reach' and it's a great way to market to a dedicated power system audience.
Promote your product or service with e-cigre.org advertising
Reach thousands of professionals with e-cigre.org advertising options. CIGRE's busiest website with 120,000 users a year.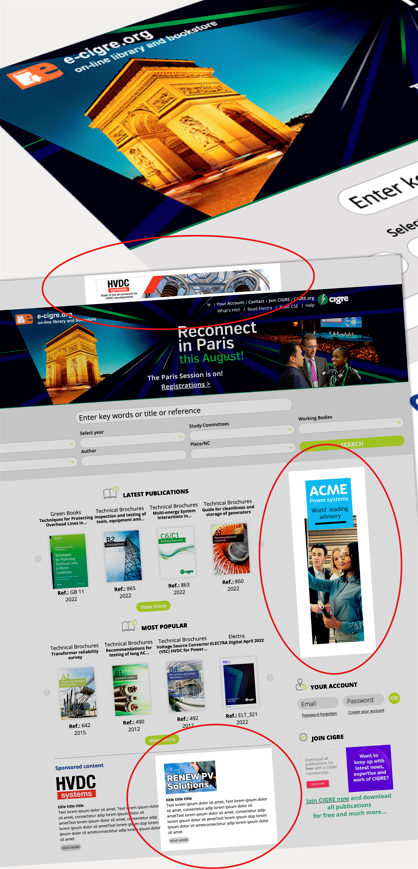 Grow your power brand with sponsorships
Have your logo seen thousands of times across multiple media items and be known by the global community for supporting the work of CIGRE a not for profit association.