#05

New digital benefits coming in 2024 and beyond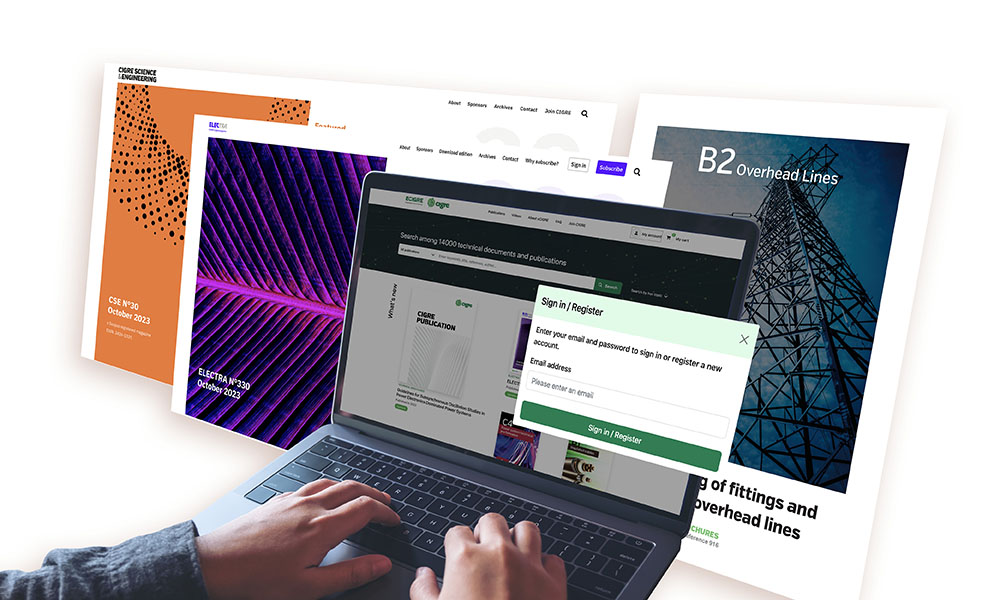 With the release of the new eCIGRE in 2023, we are excited to bring members a range of new digital benefits in 2024 and beyond.
This includes 'single sign-on' (SSO) functionality for eCIGRE and ELECTRA. SSO means you can sign in once and be able to browse from one site to the other without re-entering your credentials.
We also plan to progressively digitise content on eCIGRE, in particular our most recent and important Technical Brochures. Converting these pdfs to a digital format delivers a range of benefits.
Foremost for members, is the ability to use the automated translation browsers offer. This means you can select your local language and translate the content. This is important as CIGRE grows into Asia and Africa, but also for all of our members where English is not the main language.
In the second phase of eCIGRE, we are also introducing a way to collect behavioural data from different user profiles. This will enable us to offer up the most popular content to users based on their own profile. eCIGRE phase 2 is targeted for a November 2024 deployment.
More information
Visit the new eCIGRE here
More about your membership
Five key points about CIGRE membership in 2023