CIGRE Next Generation Network (NGN)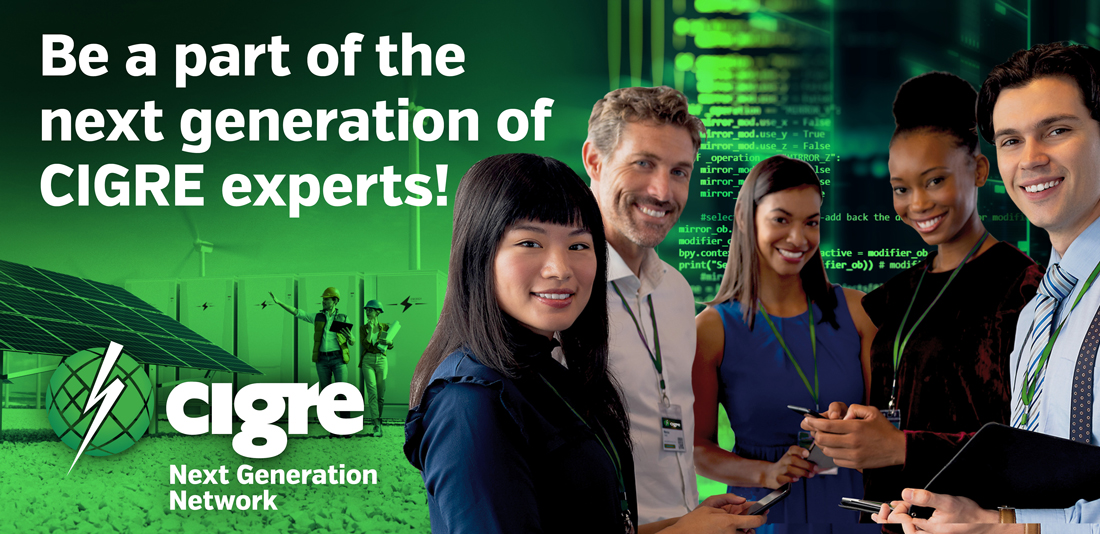 The Next Generation Network (NGN) seeks to facilitate a successful transition into the power systems industry for early career professionals and students by providing technical resources and networking opportunities for personal and technical development. The NGN aims to ensure that the interests of new members are represented within CIGRE, both for their own benefit and for the future sustainability of CIGRE.
The goals of the NGN are:
To encourage active membership of CIGRE NGN both for the benefit of NGN members and the NGN group.
To organize and promote activities, such as technical visits, tutorials, and meetings for the CIGRE NGN.
To organize appropriate CIGRE NGN networking events.
To participate in active CIGRE Working Groups (WGs).
To report to the CIGRE Steering Committee on a regular basis.
To prepare and maintain a CIGRE NGN web page.
To improve communication between CIGRE and NGN members.
Important links

NGN Forum during the 2022 Paris Session:
Key contacts:
List of National Committees with a Next Generation Network
| National Committee | Name of NGN contact |
| --- | --- |
| ARGENTINA | Pablo BOGGETTI |
| AUSTRALIA | Phil COUGHLAN |
| AUSTRIA | Manuel GALLER |
| BELGIUM | Li YANG |
| BOSNIA AND HERZEGOVINA | Adnan MUJEZINOVIC |
| BRAZIL | Joyce MEIRELES SIQUEIRA |
| CANADA | Kurtis MARTIN-STURMEY |
| CHINA | Bo LEI |
| COLOMBIA | Pedro LOZADA |
| CROATIA | Ivana DAMJANOVIC |
| DENMARK | Daniela PAGNANI |
| FINLAND | Pauli PARTINEN |
| FRANCE | Alexia VENET-JALADE |
| GEORGIA | Teona ELIZARASHVILI |
| GERMANY | Nikos NITZSCHE |
| GREECE | Christos SPYRIDON KARAVAS; Vasilis LAKIOTIS |
| HUNGARY | Imre PACSONYI |
| INDIA | Aditie GARG |
| IRAN | Vahid VEYSI |
| IRELAND | Conor MULHOLLAND |
| ITALY | Marco FORTELEONI |
| JAPAN | Yoshihisa NAKASHIMA |
| NETHERLANDS | Harish KRISSHNAPPA |
| NEW ZEALAND | Sanjib MISHRA |
| NORWAY | Babak ABDOLMALEKI |
| PERU | Maycoll MENDOZA |
| ROMANIA | Bogdan LEU |
| RUSSIA | Elizaveta NIKOLOVA |
| SLOVAKIA | Branislav PILAT |
| SLOVENIA | Ana LOVRENCIC |
| SOUTH AFRICA | Mashilo MOABELO; Nadia MAHOMED |
| SPAIN | Laura CASADO |
| SWEDEN | Philip MATHEW |
| SWITZERLAND | Hannah KIRCHNER |
| TURKEY | Ahmet Kerem KOSEOGLU |
| UNITED KINGDOM | Yue ZHOU |
| UNITED STATES | James BERGER |