CIGRE Next Generation Network (NGN)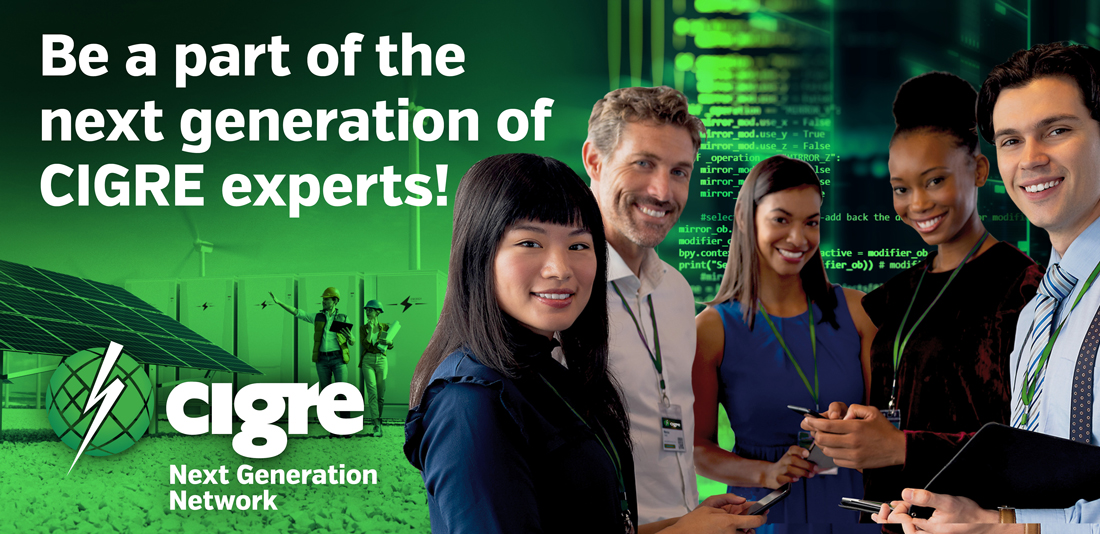 As a young professional under 35 (or with less than 10 years career experience), the NGN represents your gateway into the multifaceted world of CIGRE.
You'll find the connections, knowledge, and confidence you need to advance your career, with the opportunity to learn from experts and discuss real-world challenges with industry leaders.
Network with like-minded professionals, share papers, or collaborate on technical innovations. You could even develop into one of tomorrow's industry leaders with smart, creative, or even disruptive ideas… because the Grid needs new approaches!
You'll get half price membership for 3 years, plus a world of benefits such as participation in groups to solve your local issues, access to a million pages of technical information, and discounted rates on the Paris Session.
The purpose of NGN
The NGN seeks to facilitate successful transition into the power systems industry for young professionals and students – by providing technical resources and relationship connections to foster technical and career development. The Network aims to ensure that the interests of new members are represented in CIGRE, both for their own benefit and for the future sustainability of CIGRE.
Specific goals:
To encourage active membership of NGN for the mutual benefit of members and NGN.
To organize and promote networking events, technical visits, tutorials, and meetings.
To organize appropriate CIGRE NGN networking events.
To participate in active CIGRE Working Groups (WGs).
To report to the CIGRE Steering Committee on a regular basis.
To improve communication between CIGRE and NGN members.
Important links

NGN Forum during the 2022 Paris Session:
Key contacts:
List of National Committees with a Next Generation Network