In Memoriam – Dr. Claude Hardy 1942-2021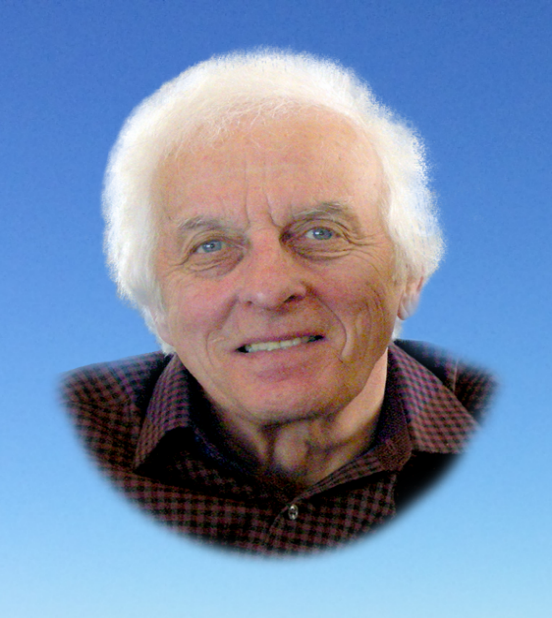 It is with deep regret that CIGRE announces the passing of Dr. Claude Hardy on December 9, 2021 at the age of 79.
After his doctoral studies at Laval University (Canada) and postdoctoral studies at Brown University (USA), Dr. Hardy held positions as a research engineer and project leader for 25 years at the Hydro-Quebec's Research Institute and then practiced as a private consulting engineer for 20 years. Even after being retired for 5 years, Hydro-Quebec and CIGRE were still his great loves.
Dr. Hardy made significant contributions to the B2 Study Committee. He was convenor of Task force B2.11.04 which published Technical Brochure 273 'Overhead conductor safe design tension with respect to aeolian vibrations.' This TB remains by far the most frequently downloaded and referenced document of SC B2 and is one of the best publications of all CIGRE. Moreover, this work on the vibrations of conductors is, in Dr. Rob Stephen's opinion, one of the founding documents in this field. He was also the lead author of Chapter 5 'Bundle conductor oscillations' in the 2009 version of the EPRI book on Wind-induced conductor motion.
Dr. Hardy was one of the specialists in the field of conductor vibrations, which was an important subject during his active time and still is for CIGRE. He was always open to sharing his vast knowledge and insight. He also introduced some of us to the world of CIGRE, a step that shaped our lives significantly.
Although Claude was proud of his contribution to CIGRE, what he treasured most were the friendships he made over the years. His CIGRE friends still have fond memories of meetings and social events in places around the world that made them appreciate his sincere friendship.
In addition to his professional activities, he was an accomplished cross-country skier and every year, he spent a week with friends in the Chic Chocs mountains.
On behalf of the CIGRE community, which is grateful for his outstanding contribution to its activities, the leaders of the Association express their deepest condolences to his family and friends.
À la mémoire de monsieur Claude Hardy, Ph. D. 1942-2021
C'est avec grand regret que nous vous annonçons le décès de monsieur Claude Hardy survenu le 9 décembre 2021, à l'âge de 79 ans.
Après ses études doctorales à l'Université Laval, au Canada, et ses études postdoctorales à l'Université Brown, aux États-Unis, Claude a occupé des postes d'ingénieur de recherche et de chef de projet pendant 25 ans à l'Institut de recherche d'Hydro-Québec (IREQ), avant d'exercer le génie-conseil en pratique privée durant une vingtaine d'années. Même cinq ans après avoir pris sa retraite, il avait encore à cœur Hydro-Québec et le CIGRÉ.
Claude a apporté une contribution importante au comité d'étude B2, où il était responsable du groupe de travail B2.11.04, qui a publié la brochure technique 273, Overhead conductor safe design tension with respect to aeolian vibrations. Cet ouvrage, portant sur les vibrations des conducteurs, reste de loin le document le plus téléchargé et consulté du comité et l'une des meilleures publications jamais diffusées par le CIGRÉ. Il s'agit, selon monsieur Rob Stephen, de l'un des documents fondateurs dans ce domaine. Claude est également l'auteur principal du chapitre 5, Bundle conductor oscillations, de la version 2009 du livre de l'Electric Power Research Institute (EPRI) sur le mouvement des conducteurs induit par le vent intitulé EPRI Transmission Line Reference Book – Wind-Induced Conductor Motion: The Orange Book.
Il était spécialiste en matière de vibrations des conducteurs, un champ d'études important pour le CIGRÉ à l'époque et encore aujourd'hui. Il était toujours disposé à partager ses vastes connaissances et ses perspectives, et c'est grâce à Claude si certains d'entre nous ont eu la chance de nous impliquer dans l'univers du CIGRE, qui a grandement façonné nos vies.
Claude était fier de sa contribution au CIGRE, mais il chérissait avant tout les amitiés nouées au fil des ans. Ses amis du CIGRE gardent de précieux souvenirs des rencontres et événements sociaux tenus un peu partout dans le monde où ils ont pu apprécier l'amitié sincère qu'il leur vouait.
En plus de ses activités professionnelles, il était un skieur de fond hors pair et se vouait à cette activité, chaque année, pendant une semaine avec des amis dans les Chic-Chocs, en Gaspésie.
Les responsables de l'Association tiennent à exprimer leurs plus sincères condoléances à la famille et aux amis de Claude au nom de la communauté du CIGRE, qui lui est reconnaissante pour sa contribution exceptionnelle.

Watch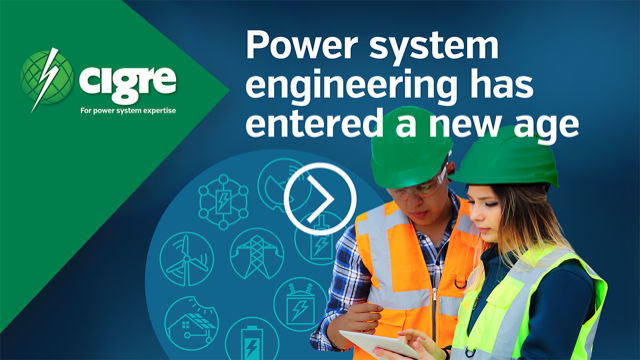 Solve all power system challenges in one unique place
To find the solutions you need in one unique place, join CIGRE. As the preeminent global technical organisation, CIGRE is uniquely positioned to offer the full spectrum of low through high voltage perspectives, industry colleagues and end to end knowledge.