A1 - Power generation and electromechanical energy conversion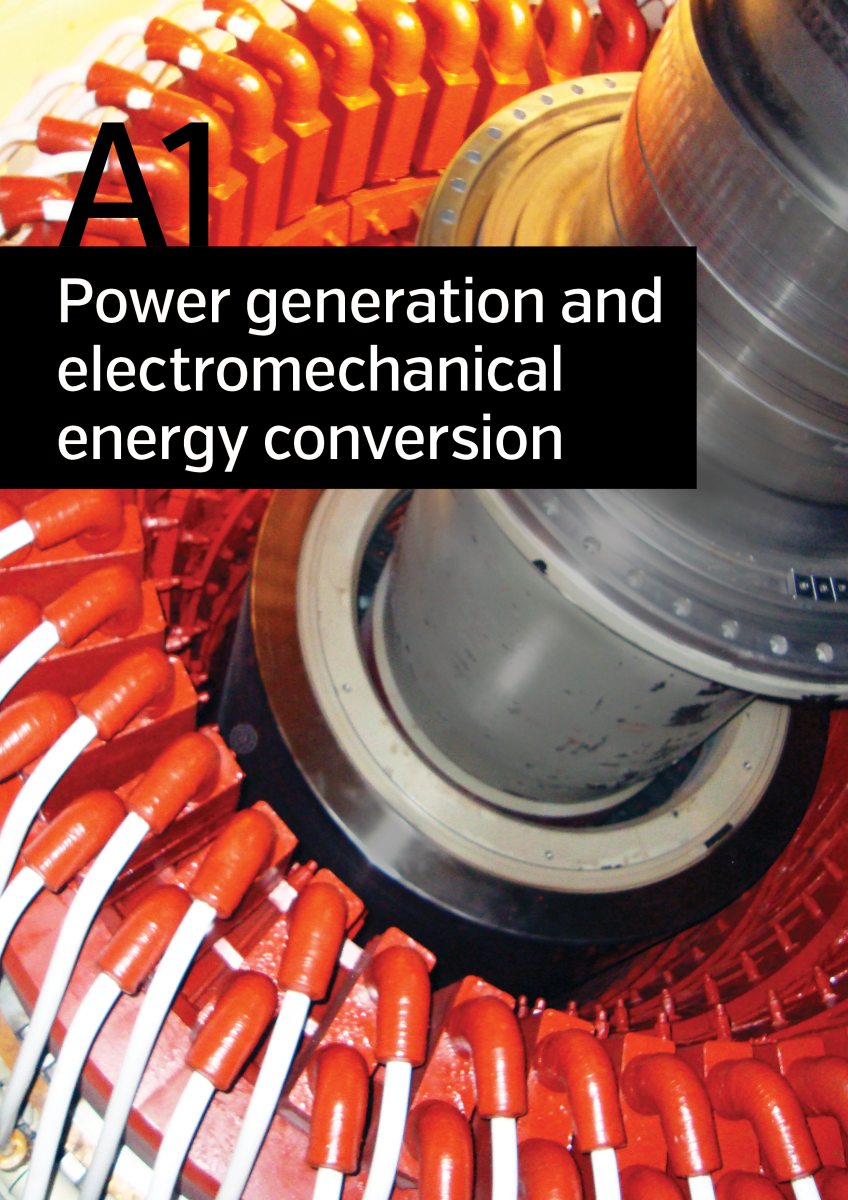 Mission
To facilitate and promote the progress of engineering and the international exchange of information and knowledge in the field of electromechanical energy conversion realised by rotating machines and associated equipment in both power generation and consumption, by providing a full E2E forum covering all aspects of equipment lifecycle including the influence/impact of their operating environment. To add value to this information and knowledge by means of synthesizing state-of-the-art practices and developing recommendations.
Scope
Study Committee A1 covers all aspects of electromechanical energy conversion equipment, rotating electrical machines for power generation, grid support, and energy conversion within industrial applications. This includes research, development, design, manufacture and testing of power generation and electromechanical energy conversion equipment and their associated auxiliaries, commissioning, operation, condition assessment, maintenance, life extension, refurbishment, upgrades, efficiency improvement, conversion, storage and de-commissioning.
Main areas of attention
Technology and Lifecycle Management
New technologies related to equipment used in power generation and industrial applications.
Enhancements in the design, construction and performance of rotating electrical machines including large turbogenerators, hydro-generators and pump-storage schemes, large motors, high efficiency motors, generators for wind, solar, tidal, biomass & geothermal plant, and superconducting machines.
Synchronous compensator and high inertia machine design and performance for supporting power generation networks, including conversion of existing decommissioned generators to synchronous compensators.
Power generation equipment used in industrial process plant and microgrids, e.g., ships, aircraft etc.
Performance improvements of power generation equipment and motors due to the development of new materials, improved cooling design, more effective insulation systems, enhanced excitation and auxiliary systems, and motor drive technologies.
Monitoring, diagnosis, and prognosis of power generation equipment, motors and associated equipment to optimise maintenance strategies.
End-to-end lifecycle management of assets to extend the life of existing machines or to recommend their replacement.
Energy transition and Sustainability
The changing role of equipment used for power generation and industrial applications to meet the evolving market, customer needs and expectations resulting from the energy transition to sustainable, low carbon energy sources.
Innovative solutions and concepts considering economic, technical, and environmental requirements.
Impact and effect of hybrid power generation and storage schemes on the design and operational duty of new and existing power generation equipment, synchronous compensators, associated auxiliaries and motors used in industrial applications.
Increased requirements on power generation equipment to support the performance and reliability of power networks in the face of the increasing integration of renewable generation sources.
Adaptation of international standards for equipment design and performance to reflect evolving power grid requirements.
Knowledge sharing
Providing a forum where suppliers, consultants, users, and technical experts can share and exchange experiences and information.
Monitoring and reporting on international developments.
Promoting beneficial trends and best practices.
Issuing guidelines and recommendations based on working group findings.
Reporting recent developments in design, materials, insulation, cooling and bearing technology and improvements in efficiency, monitoring & diagnosis, and maintenance practices.
Development of younger engineers through participation and knowledge sharing.