Q&A with Manon Van Beek, CEO TenneT
29 October 2019
,
By Diana Van Den Heuvel, Vice Chair of CIGRE Netherlands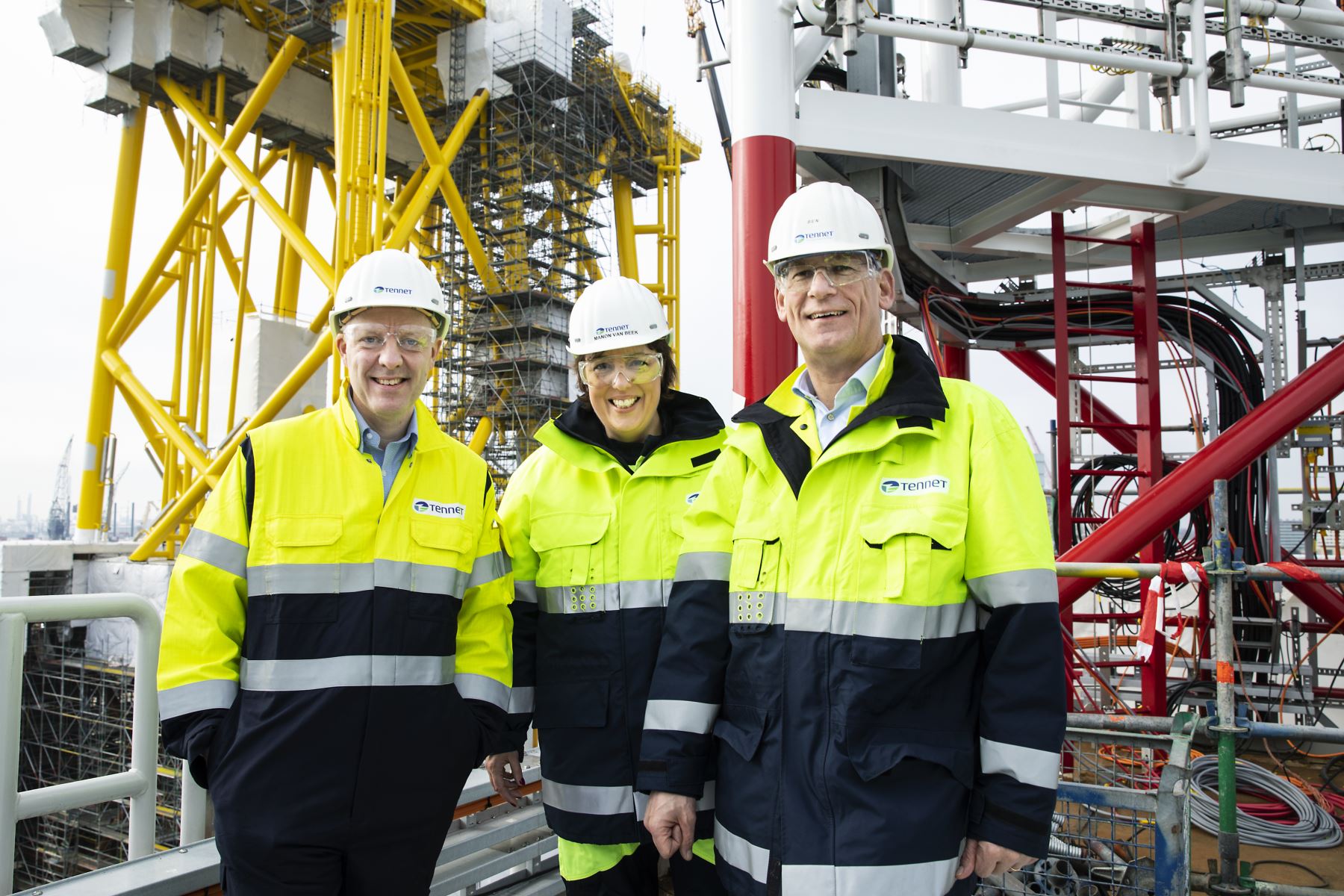 'If it's not painful, it's not a transition'
'We don't develop assets, we develop people who build assets'
1. What polices is your country pursuing to battle climate change and how is your company supporting those policies as part of the electric utility system?
As a country, the Netherlands has committed itself to the international climate agreements of, among others, Paris (COP21). The Netherlands translated the climate objectives into national energy agreements. One of the important objectives of these agreements is a strong growth of sustainable electricity production, among other things through the structural development of offshore wind energy.
From 2019 to 2030, in the Dutch part of the North Sea almost 11 gigawatts of offshore wind farms will have to be built and connected to the national high-voltage grid, in Germany the number of GW's will be even higher. TenneT recently delivered the first 700 MW grid AC connection system off the Dutch coast, Borssele Alpha, within budget and schedule. Up to and including 2030, TenneT will repeat this concept eight times with standardized and therefore cost-saving offshore transformer substations. The IJmuiden Ver wind area will be connected with 2,000-megawatt converter platforms (world first!) based on DC technology and using 525 kV cables.
We are also thinking much further ahead to the energy systems of the future, after 2030. We did this in an extensive study (infrastructure Outlook 2050) with the Dutch gas network operator Gasunie. We have also formed an international consortium (North Sea Wind Power Hub) in which we are shaping the further, necessary development of offshore wind energy and how who can harvest these enormous quantities of offshore wind smartly and affordably.
2. How is your utility (or country) adopting grid technology? What do you envision for the transformation in Distribution given digitization, automation and distributed resources?
Variable renewable energy sources (solar and wind) and aging of grid assets urge TenneT to adapting grid technology and to change operational and power system planning policies to meet a reliable, sustainable and affordable power system. Large scale DC-transmitted offshore wind production farms will be preferably directly HVDC-connected to load centres where synchronous generators (hard coal, lignite and nuclear power plants) are dismantled.
Under our leadership we started a joint research project called Innosys 2030. Together with universities, DSO's, suppliers and supported by the government we are looking into higher grid utilization through automated system operations. With this new technology we expect to unleash latent grid capacity instead of upgrading or expanding our assets.
In the Netherlands we do a lot of pilot projects in the field of 'flexibility' products where
we strive to mobilise 'the crowd' of future potential market players like households,
organised with help of an 'aggregator'. We're also improving observability (data analytics, new sources such as VW cars observing weather conditions) to more efficient operation of the grid without losing the high reliability level of supply. Introduction of new ancillary technology could reduce up to 35% of investment in certain high voltage corridors.
Flexibility is required. If we in Europe build a system that depends on the weather, industry (the largest supply/demand) will have to respond to this in particular. It's like the miller who ground his corn when the wind was blowing. Companies should think of hybrid boilers that run on green electricity, but in case of emergency, on gas (or perhaps green hydrogen). Flexibility comes from interconnectors, storage (batteries, hydrogen), participation of consumers in the market (via electric cars) and demand side response.
3. Describe your vision for the power system mid-century noting disrupters along the way?
Big conventional power plants (coal, nuclear) will be replaced by local, regional and large-scale sustainable electricity production. Electricity and gases will complement each other in the new, sustainable energy system to keep it reliable and affordable. Integration of electricity and gas grids will create new transport and storage opportunities.
Close collaboration between both infrastructures (E + G) is needed to guarantee the reliability of the energy system. Increasing fluctuations in solar and wind energy production can only be smoothed out by integrating the two systems to a greater extent. Green hydrogen may play a major role in the future energy system, profiting from (surplus) solar and wind energy. Of course, it is important for P2G installations to be positioned close to sustainable electricity production facilities, thus avoiding the high costs associated with expanding the electricity network. But don't forget all the scenarios indicate a significant increase in the necessity for electricity transport.
4. Describe your vision for the workforce mid-century to achieve the power system at mid-century?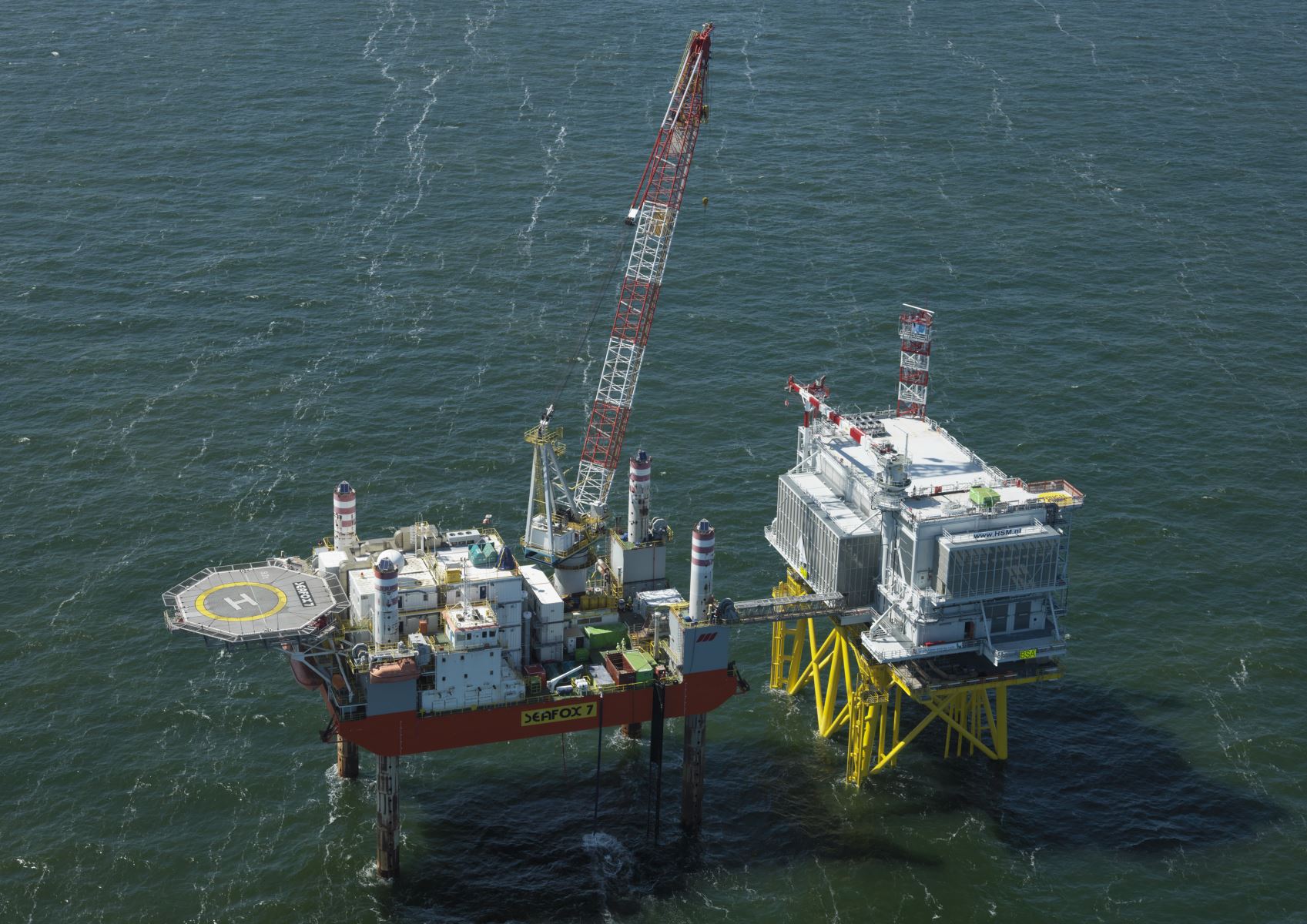 The energy system will be based more and more on data and IT-based solutions than is currently the case. In order to maintain the balance in a sustainable energy system in an affordable way, we need to be able to act at lightning speed and literally know at any moment of the day what is happening to the weather, to the production of electricity, to the demand for electricity and to the capacity of our grids. Solutions based on block chain technology, with which we are already conducting pilots, will soon 'co-control' our grids.
This also means that we are preparing our organisation for this. Digitisation is not a separate department, but rather a theme, an expertise and a skill that runs like a thread through all TenneT's business and performance units. So, therefore we do not only need electro-technicians or people who can design electricity networks.
The energy transition and all the investments and construction projects that go with it also have a major socio-economic impact. In other words: offshore and onshore wind farms, solar parks and new high-voltage connections will have (a major) impact on people's living environment. So, we also need people who can deal with the questions, concerns and convictions of individuals and groups of residents. Social acceptance is an important issue in terms of costs and in terms of impact on the living environment. We therefore need people who can deal with these kinds of issues.
Biography Manon van Beek
Making an impact is what drives Manon van Beek (1970), CEO of TenneT, every day. For society this means accelerating the energy transition which is a huge international challenge. She does not do this on her own. Via the principles courage, ownership and connection, she motivates 4,500 TenneT employees in the Netherlands and Germany to make this happen. She also engages in far-reaching and close cooperation at European level and with many stakeholders to achieve this.
Next to that she is a passionate advocate for sustainability, gender equality, workplace diversity and economic empowerment. She actively participates in the COP21 climate discussions in the Netherlands and chairs organisations including the Refugee Talent Hub (supporting talent among refugees), Giving Back (promoting workplace diversity), Topvrouw van het Jaar (gender equality) and Kanker.nl (online platform with information about cancer).
Manon holds a Master's in Business Economics from the Vrije Universiteit of Amsterdam. She lives with her Italian partner and two children.
About TenneT
TenneT is a leading European electricity transmission system operator (TSO) with its main activities in the Netherlands and Germany. With over 23,000 kilometres of high-voltage connections the company ensures a secure supply of electricity to 41 million end-users. TenneT employs approximately 4,500 people, has a turnover of EUR 4.2 billion and an asset value totalling EUR 22 billion. TenneT is one of Europe's major investors in national and cross-border grid connections on land and at sea, bringing together the Northwest European energy markets and driving the energy transition.
Watch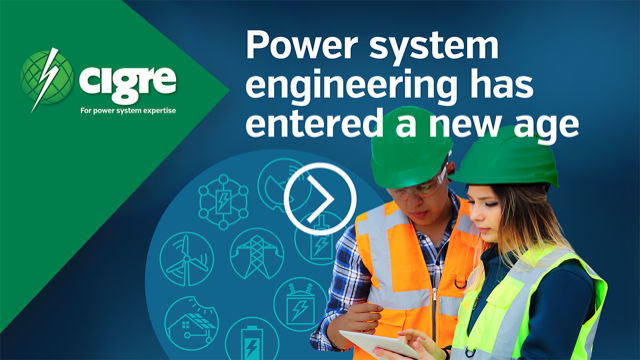 Solve all power system challenges in one unique place
To find the solutions you need in one unique place, join CIGRE. As the preeminent global technical organisation, CIGRE is uniquely positioned to offer the full spectrum of low through high voltage perspectives, industry colleagues and end to end knowledge.