GCC POWER 2021 E-Conference & Exhibition

Mon 25 October 2021 to Wed 27 October 2021
/
Conference
GCC POWER 2021 E-Conference & Exhibition
- CIGRE GCC
Managed by GCC CIGRE, The 17th GCC – CIGRE International Conference and 26th Exhibition for Electrical Equipment , GCC POWER 2021 E-Conference & Exhibition, will be held on 25th - 27th October 2021 . In addition, Tutorials will be held on 25th October 2021. This event gives participants the opportunity to learn about the latest developments in the electricity and energy industry, as well as providing exhibitors with access to the most lucrative deals.
The conference offers the ideal forum for all those concerned with the power sector to develop business relations and discuss the issues and challenges facing the power sector in the region. Delegates will have the opportunity to discuss the latest trends, challenges, developments and strategies to meet the region's rapidly expanding energy needs through a series of panel and technical sessions.
More information:
Why Join
Join CIGRE for power system expertise
Collaborate with experts from across the whole power system
Access perspectives and peers from every corner of the globe.
Unlimited free access to e-cigre.org

Be prepared for the future! More >
Watch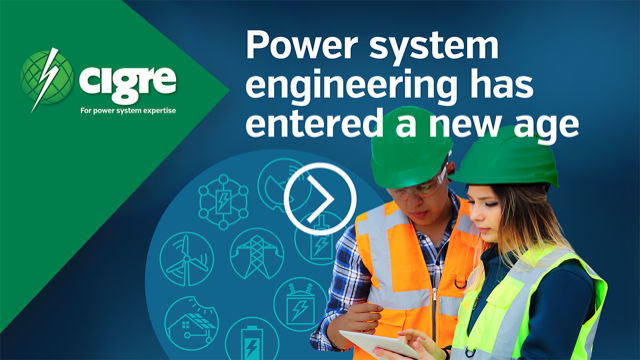 Solve all power system challenges in one unique place
To find the solutions you need in one unique place, join CIGRE. As the preeminent global technical organisation, CIGRE is uniquely positioned to offer the full spectrum of low through high voltage perspectives, industry colleagues and end to end knowledge.