Joint CIGRE IEEE session on Blockchain in the Electricity Market

Tue 25 August 2020 to Tue 25 August 2020
/
Other Events
Joint CIGRE IEEE session on Blockchain in the Electricity Market
- IEEE / CIGRE SC C5
Tuesday the 25th of August from 2pm to 3:30pm CEST
Please join this 2 hour, joint IEEE/CIGRE panel session to hear the leading experts on blockchain in the energy markets discuss the current environment and challenges, with objectives and deliverables currently being investigated by CIGRE and IEEE. This includes standards, use cases and reference models development, so don't miss it!
Key points:
four presentations of 15 minutes each (2 from CIGRE and 2 from IEEE) followed by 30 Minutes of questions
Attendance at the Panel will be open to all registered attendees at the eSession
The panel will also be available to IEEE members through their registration system.
The proceedings will be recorded and made available on the IEEE website and also on the CIGRE 2020 eSession website
More information is available at this link: https://tinyurl.com/y6btztd6
Note that attendees at the CIGRE e-session will need to have completed the e-session registration to be accepted for this panel session.
Why Join
Join CIGRE for power system expertise
Collaborate with experts from across the whole power system
Access perspectives and peers from every corner of the globe.
Unlimited free access to e-cigre.org

Be prepared for the future! More >
Watch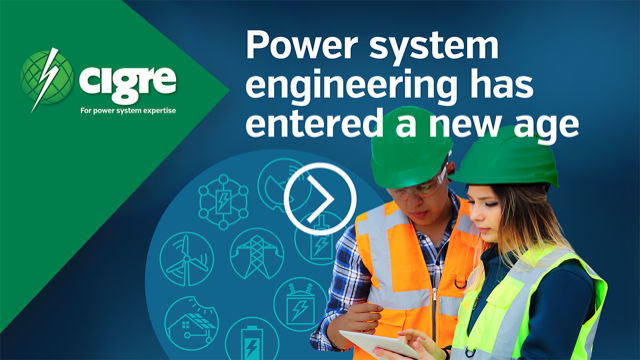 Solve all power system challenges in one unique place
To find the solutions you need in one unique place, join CIGRE. As the preeminent global technical organisation, CIGRE is uniquely positioned to offer the full spectrum of low through high voltage perspectives, industry colleagues and end to end knowledge.