20th APUA Congress

Fri 19 June 2020 to Wed 24 June 2020
/
Other Events
20th APUA Congress
- APUA
Following the 51st Ordinary General Assembly of APUA ( the Association of Power Utilities of Africa) held on 11 July 2017 in Livingstone (Zambia), Senelec has been chosen as the organizing company for the 20th APUA Congress. This congress coincides with APUA's fiftieth anniversary and will take place from 19 to 24 June 2020, at the Abdou DIOUF International Conference Centre (CICAD) located in Diamniadio, some thirty kilometres from Dakar. The congress will see the participation of all the electricity companies of Africa, international partners and experts who will debate and exchange on the following theme: THE NECESSITY OF A PUBLIC SERVICE AND THE PERFORMANCE OF THE AFRICAN ELECTRICITY COMPANIES.

This 20th congress will mark an important turning point for the Association, which is celebrating its 50th anniversary, but also for Africa's electricity companies which, for the most part, will have reached the age of maturity after having gone through several crises and institutional reforms. The number of participants in the Congress is estimated at 1000.
More information:
http://www.apuacongress2020.com/index.php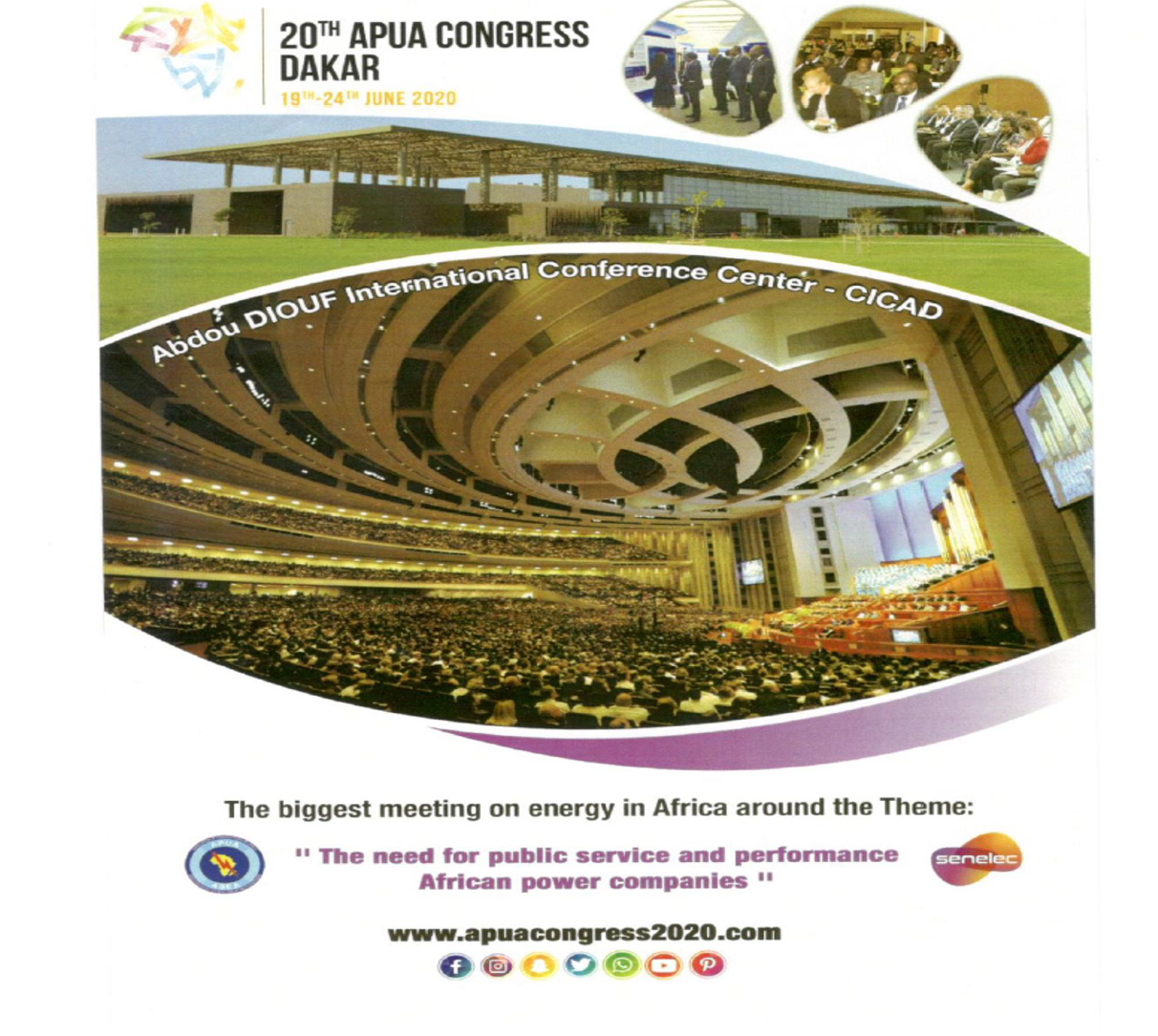 Why Join
Join CIGRE for power system expertise
Collaborate with experts from across the whole power system
Access perspectives and peers from every corner of the globe.
Unlimited free access to e-cigre.org

Be prepared for the future! More >
Watch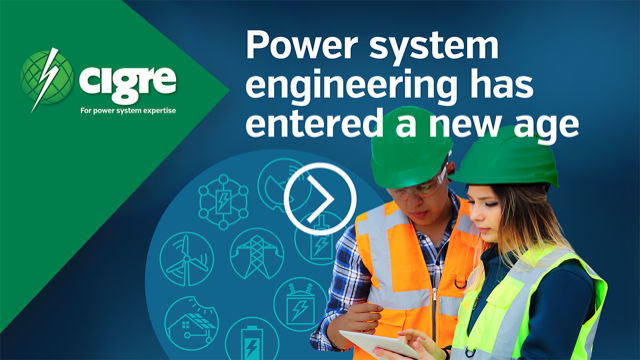 Solve all power system challenges in one unique place
To find the solutions you need in one unique place, join CIGRE. As the preeminent global technical organisation, CIGRE is uniquely positioned to offer the full spectrum of low through high voltage perspectives, industry colleagues and end to end knowledge.