Jicable'23 - Call for papers

Tue 15 November 2022 to Tue 15 November 2022
/
Other Events
Jicable'23 - Call for papers
- Jicable
Submitting a paper to Jicable'23 is a unique opportunity to showcase your research and exchange your views and ideas with hundreds of targeted professionals. JICABLE offers a unique forum for discussing and debating technical and scientific issues around the world of power cables.
Deadlines for your submissions
Abstracts:
All abstracts regarding the conference'topics (see above) for proposed papers should be submitted online to the link mentionned above, no later than November 2022, 15. The abstract should be adequately detailed and present a synopsis of the paper (in 500 words maximum, one single page as far as possible) emphasing any new ideas, with title, author's names, their affiliations and e-mail address.
Full papers:
Authors whose papers will have been accepted will be informed by January 2023 ; full texts in English should be reached to the Jicable'23 secretariat not later than April 2023, 15.
The conference programme will be finalizes by January 2023.
More information:
https://jicable23.jicable.org/

Watch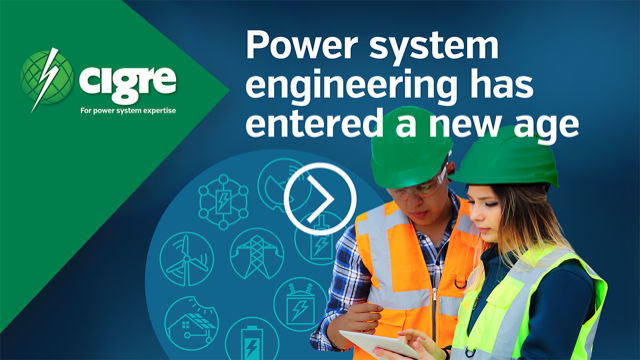 Solve all power system challenges in one unique place
To find the solutions you need in one unique place, join CIGRE. As the preeminent global technical organisation, CIGRE is uniquely positioned to offer the full spectrum of low through high voltage perspectives, industry colleagues and end to end knowledge.