The 3rd SEERC Conference 2021

Mon 29 November 2021 to Thu 02 December 2021
/
Regional meeting
The 3rd SEERC Conference 2021
- CIGRE SEERC
The 3rd SEERC Conference 2021 Vienna, Austria, 29 November – 02 December
IMPORTANT MESSAGE:
Unfortunately, we have seen that COVID-19 infections have risen sharply in recent days and the legal requirements for events have become much stricter. It was our intention to organize an attractive conference, but new restrictions of the Austrian government, which are valid from today (partial lockdown and exit restrictions during night, further tightening foreseeable, travel restrictions and vaccinations acceptance) make this impossible.
CIGRE NC AT has therefore decided to proceed as follows:
the 3rd. SEERC Conference will have to take place online and will be shortened in time to one day (November 30, 2021, MS Teams, you will get an invitation).
All accepted papers will be published (CIGRE) and can therefore be cited. The online event will be organized in about four consecutive sessions and opening/ closing sessions including handover chairmanship (see below). All authors are invited to give a short online presentation followed by a discussion (limited number of presentation slots) and will be informed separately more in detail.
the online event is free of charge

. The access link will be distributed to all registered participants in time.
the handover of the SEERC Chairmanship to the NC Turkey will take place as planned at the end of the meeting, but also online.
the NC AT is planning an new SEERC event for the 1st half of 2022, two days, same venue, Vienna, Radission Blu Hotel. The date will be 30.05.2022 - 02.06.2022.

We plan to make this event under the focus "Green Deal for SEERC Region". Details are still being worked out, but it is planned to include some program items that cannot take place online now, e.g. keynotes, history panel, NGN and WIE panels.
all paid registrations can be credited for the event on 30.05.2022 - 02.06.2022.

More details will be announced soon.
We ask for your understanding and hope that you will continue to stay connected to CIGRE SEERC.
I am personally very sorry for this development, but circumstances have not allowed any other option.
I also would like to express my thanks to all the people involved for their efforts in preparing for the conference
and I hope that the reduced form as an one day online event will work out well.
More information:
Watch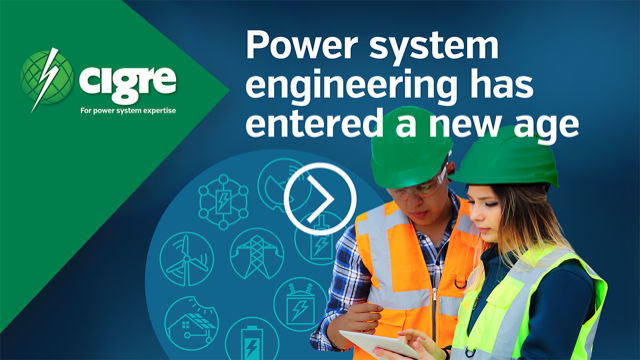 Solve all power system challenges in one unique place
To find the solutions you need in one unique place, join CIGRE. As the preeminent global technical organisation, CIGRE is uniquely positioned to offer the full spectrum of low through high voltage perspectives, industry colleagues and end to end knowledge.