2020 e-session

Mon 24 August 2020 to Thu 03 September 2020
/
Session
2020 e-session
- CIGRE Central Office
CIGRE Session 2020 announcement
CIGRE announces a reorganisation of its 2020 signature Paris event into a digital e-session in 2020. Our planned in person August 2020 event offering 'the leading global event for sharing power system expertise' is now scheduled for August 2021 as a special Centennial Session, with similar format as previous Sessions (e.g., plenaries, tutorials, poster sessions, technical exhibition).
More on https://www.cigre.org/GB/events/cigre-e_session
Why Join
Join CIGRE for power system expertise
Collaborate with experts from across the whole power system
Access perspectives and peers from every corner of the globe.
Unlimited free access to e-cigre.org

Be prepared for the future! More >
Watch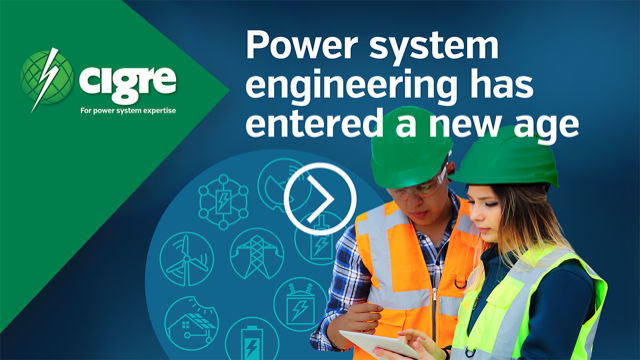 Solve all power system challenges in one unique place
To find the solutions you need in one unique place, join CIGRE. As the preeminent global technical organisation, CIGRE is uniquely positioned to offer the full spectrum of low through high voltage perspectives, industry colleagues and end to end knowledge.