Virtual Centennial Session

Wed 18 August 2021 to Fri 27 August 2021
/
Session
Virtual Centennial Session
- CIGRE

CIGRE has constantly evolved and innovated during the past century in response to, and in anticipation of, emerging trends and challenges in the global power system. In this vein, we have chosen an exciting, vibrant and stimulating new technology-enabled approach to the 48th Session of the Association. Given ongoing health uncertainty due to the pandemic, the 2021 Session will be entirely virtual.
The Virtual Centennial Session will be a unique immersive digital experience, professionally broadcasted from the Palais des Congrès of Paris. Using this technology, the event will run over eight working days, from Wednesday 18th to Friday 27th August.
Watch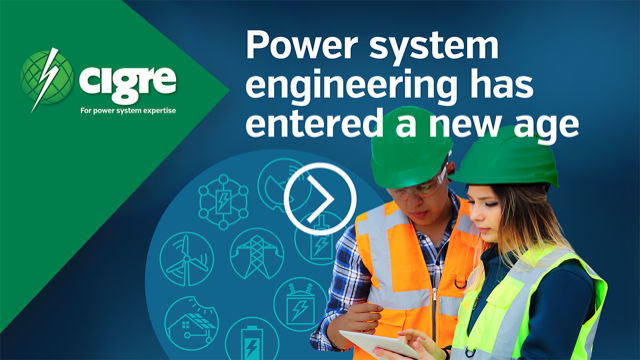 Solve all power system challenges in one unique place
To find the solutions you need in one unique place, join CIGRE. As the preeminent global technical organisation, CIGRE is uniquely positioned to offer the full spectrum of low through high voltage perspectives, industry colleagues and end to end knowledge.