Cairns Symposium 2023

Mon 04 September 2023 to Thu 07 September 2023
/
Symposium
Cairns Symposium 2023
- CIGRE Australia

CIGRE Australia is proud to announce that it has been selected to hold a Global CIGRE Symposium at the Cairns Convention Centre in September 2023.
Hosted by the Study Committees C2 and C5 the theme of the Symposium is "The End to End electricity system: transition, development, operation and integration"
Eleven of the Sixteen global Study Committees have already indicated support and more interest is expected to be confirmed later in 2022:
A3 Transmission & Distribution Equipment
B1 Insulated cables
B3 Substations and electrical installations
B5 Protection and automation
C1 Power system development and economics
C2 Power system operation and control
C4 Power system technical performance
C5 Electricity markets and regulation
C6 Active distribution systems and distributed energy resources
D1 Materials and emerging test techniques
D2 Information systems and telecommunication
More information:
Watch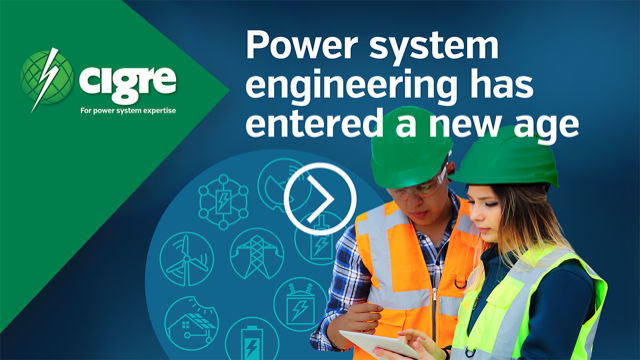 Solve all power system challenges in one unique place
To find the solutions you need in one unique place, join CIGRE. As the preeminent global technical organisation, CIGRE is uniquely positioned to offer the full spectrum of low through high voltage perspectives, industry colleagues and end to end knowledge.