System & Grid Planning approaches in age of Renewable Energy and Storage growth - the Euro-Mediterranean experience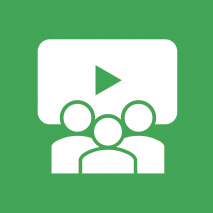 Mon 07 June 2021 to Mon 07 June 2021
/
Webinar
System & Grid Planning approaches in age of Renewable Energy and Storage growth - the Euro-Mediterranean experience
- CIGRE Israel
GoToWebinar platform
Date JUNE 7th 2021 @ 14:00 IST (2h)
Agenda
14:00 - 14:15:
Welcome address Mr. Alex Levinzon, Chairman of CIGRE NC and CIRED NC- Israel
The planning challenges facing the Israeli
Independent System Operator (IISO):
Dr. Uzi

Zrahia, VP Planning & Development, IISO
Introduction, framework and scope

:

Antonio ILICETO (CIGRE SCC1 Chair)
Antonio ILICETO

CIGRE SCC1 Chair

Italy

15 min~

Major trends in Grid Planning & System Development

Cigre experience, current activities and trend-spotting

Emmanuel BUE

Med-TSO,
Turkish NC-CIGRE

15 min~

Experience of Med-TSO in Planning Studies for addressing the Energy Transition in the Mediterranean

Alexandre PERIN

Eric MORELLE

French NC- CIGRE

15 min~

Methodology for grid planning studies: French experience

Bruno COVA

Italian NC- CIGRE

15 min~

Global interconnected system, exploiting RES, Storage and UHV lines

Gérald SANCHIS

WG C1.44 Convener

French NC-CIGRE

15 min~

Global interconnected system, exploiting RES, Storage and UHV lines

Angelo FERRANTE

Med-TSO

Secretary General

Italy

10 min~

Growing relevance of regional cooperation for global
de-carbonization

~ 16:00 Final comments and wrapping up
Lecturers
BRUNO COVA

CIGRE Distinguished Member

Italian officer at CIGRE Study Committee C1

Italy

bruno.cova@cesi.it

Bruno Cova has a MSc in Electrical Engineering. Since 1986 he has been working in Milan for CESI, a consultancy company focused on electrical system design, testing and certification. At present, he's the director of Advisory Services and Studies Unit. He has extensive experience of transmission planning and feasibility studies relevant to power system interconnections and generation from renewable sources, notably in Europe, the southern and eastern Mediterranean region and some countries of Latin America and sub-Saharan Africa.

Bruno Cova has been engaged for years in international associations such as CIGRE, IEEE and WEC (World Energy Council).

In 2007 he received the CIGRE Technical Committee award in recognition of his outstanding contribution to Study Committee C1 "System Development and Economics"..From 2014 he's CIGRE distinguished member and he's currently the Italian officer at CIGRE Study Committee C1.

He's author of more than 70 papers presented at international and national conferences.

Emmanuel BUÉ

Chairman, Technical Committee Economic Studies and Scenarios of Med-TSO

Turkey

Emmanuel BUÉ has been working for more than 20 years in the field of grid development, including 6 years in contributing to the Generation Adequacy Report on the electricity supply-demand balance in France.

He is chairman of the Technical Committee Economic Studies and Scenarios of Med-TSO, the association of the Mediterranean Transmission System operators. He is in charge of leading mid- and long-term Power System scenarios building and performing Market Studies.

Previously, he has been the leader of technical-economic and probabilistic studies team in the Transmission grid development Department of RTE. He managed the French 400 kV grid development studies from the long-term perspective to the committing date, and realized in particular the long run RTE 400 kV Master Plan 2030.

He holds an engineering degree from Ecole Centrale de Lille (1995) and a master degree in automatic and regulation from the University of Lille.

ANTONIO ILICETO

Chairman Cigrè Study Committee C1

System Development & Economics

Italy

antonio.iliceto@terna.it

In CIGRE Antonio Iliceto Chairs Study Committee C1 System Development & Economics, is member of Technical Council and contributed/convened several WGs on sector coupling, hydrogen, resilience, grid planning drivers and CBA, interconnections assessment, global grids, TSO-DSO relation, African electrification.

Electrical Engineer, started his work in Africa for United Nations technical cooperation. Then for a decade in Oil & Gas major ENI- AGIP in Strategies, Investments Planning, Merging& Acquisitions.

Since 2001 he is with Terna, Italian TSO, covering several positions in: Power Market initial set-up and Settlement, International Business Development, Technology Engineering, Strategies Despatching and Planning, Realisation of several Interconnection projects in Mediterranean area, International Relations with Grid Operators.

Since 2013 he focuses on R&D & Innovation, in several EU funded projects (among which Best Paths as Chairman of Consortium), in ENTSO-E (Convenor of Working Group "Future Energy Systems" , past Convenor of WG "RDI Planning" in the Committee Research, Development and Innovation), in ETIP SNET (EU Platform for energy cross–sector coordination of R&D & Innovation) as co-chair of WG1 on Grids & Systems and past co-chair of Governing Board. Currently enegaged in works on Global Grids, Sector Integration, Electric Vehicles and Hydrogen.

He is active in MedTSO (Association of Mediterranean TSOs, Operations Committee and Scenario Committee), IEC ACTAD ( Advisory Committee on T&D, co-chair of TT4 and TT6 on Global Grids), ISGAN (Executive Committee member and Annex6 on T&D systems), Dii - Desert Energy (member of Advisory Board and of several technical WGs), AEIT – LEE (Italian Electricity Journal as Editorial Board member and reviewer).

Alexandre PÉRIN

RTE - France

Alexandre PÉRIN is a power system expert at RTE international. After graduating as a generalist engineer from the Institut Supérieur de l'Electronique et du Numérique in Brest in 2018, Alexandre started his career at RTE in internship as a junior electrical engineer within the Strategy Department of the National Operations Centre.

At the end of his internship, and after a good first experience in the French TSO, Alexandre joined the RTE international team as a power system expert. He is responsible for various economic and technical studies for consulting services. In parallel to the realization of these studies, he is the internal reference on storage issues as well as for the market simulation tool: Antares Simulator, developed by RTE. In this sense, he organizes training sessions on the tool with users and participates in the ongoing development and maintenance of the software.

Eric Morelle

RTE International - France

Eric Morelle has been working for 17 years in the field of grid development for RTE, including 3 years of load forecasting and supply demand balance, and 10 years in high and very high voltage grid studies. He has been part of the decision-making phase for creating a very high voltage 160 km long overhead double line, still the last infrastructure of such importance realized in France. As an engineering Project Manager, he directed the construction of high and very high voltage aerial and gas insulated substations.

Eric now holds a position of Project Manager for RTE International and has conducted several projects in the field of Renewable Energy Sources penetration (Guinea, Tunisia) and Battery Energy Storage Systems (Ukraine, New Caledonia).

Gérald Sanchis

RTE

ENTSO-E Adviser - France

Gérald Sanchis is working at RTE. He is special adviser to the President of ENTSO-E, the European Association of TSO.

Previously, he held a variety of positions in management and in technical domains inside RTE and EDF Group in France, and in Germany.

He is distinguished member of CIGRE, convenor of C1.44, addressing Global grid issue, senior member of IEEE, Secretary General of SEE (French association of Electricity and Electronics).

He was the coordinator of the FP7 European project e-Highway2050.
The seminar is designed for:
Government and State Agencies advisers/consultants. We will invite representatives from the Ministry of Infrastructure, Ministry of Finance, Ministry of Environment, Regulator (PUA), and others.
IISO/Utilities' Senior Management, members of the Board of Directors and/or their representatives, and other decision makers.
Consulting engineers, academic stuff, financial professionals and like.
Innovators, engineers in the field of HV, MV and renewable, Dispatch control Centers.
Entrepreneurs and investors.
The Colloquium / Webinar will be held in English
For comments and follow up issues please send our request to
Why Join
Join CIGRE for power system expertise
Collaborate with experts from across the whole power system
Access perspectives and peers from every corner of the globe.
Unlimited free access to e-cigre.org

Be prepared for the future! More >
Watch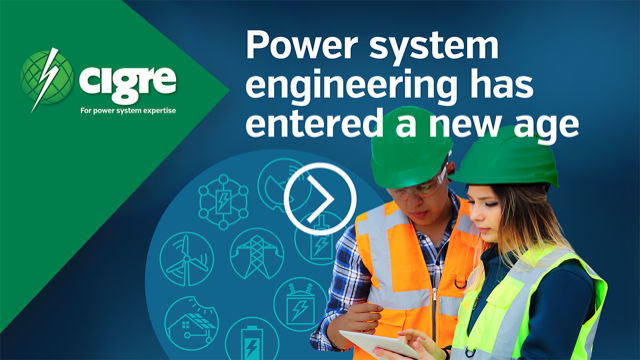 Solve all power system challenges in one unique place
To find the solutions you need in one unique place, join CIGRE. As the preeminent global technical organisation, CIGRE is uniquely positioned to offer the full spectrum of low through high voltage perspectives, industry colleagues and end to end knowledge.