Joint Working Group C6/B4.37 - Medium Voltage DC Distribution Systems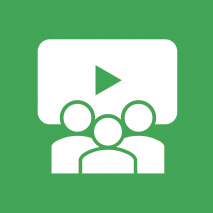 Tue 18 October 2022 to Tue 18 October 2022
/
Webinar
Joint Working Group C6/B4.37 - Medium Voltage DC Distribution Systems
- CIGRE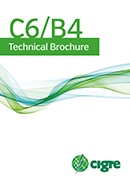 Tue, Oct 18, 2022 1:00 PM - 2:30 PM CEST
Power Electronics is a critical enabler for an accelerated transition to achieve a net-zero carbon electricity network. Such a technology provides controlled power flow as DC couplers, point-to-point connections as DC links and meshed DC grids with multiple points of connection. Medium-voltage DC (MVDC) can be viewed as acting in the same way as high-voltage DC (HVDC) systems in transmission grids, just on a smaller scale and over comparatively shorter distances or at a specific site. This joint working group (JWG) C6/B4.37 has built upon and leveraged the expertise and knowledge from different Study Committees to present the potential advantages of a DC approach (MVDC networks incorporating DER) as an alternative to AC distribution systems. As the first of its kind, this Technical Brochure (TB) summarized the latest industrial practices and engineering insight, academic interests and research advancement on Medium Voltage DC (MVDC) system at the international level. It will contribute to the accelerating of a $multi billion market, as part of the net zero energy transition
AGENDA
13h00 - 13h05: Welcoming Address:
Christine Schwaegerl, Chair of CIGRE C6. Topic: Working group and its value
13h05 - 13h25: Presentations from WG Convenor and Secretary:
James Yu, Convenor, SP Energy Networks.

Jun Liang: Secretary, Cardiff University Topic: Structure of the TB and key findings
13h25 - 13h55: Presentations from WG members:
Stephan Rupp, Maschinenfabrik Reinhausen. Topic: MVDC Network Operation and Protection Requirements
Piotr Dworakowski, SuperGrid Institue. Topic: DC-DC converters for MVDC networks.
Philippe Maibach, Hitachi Energy. Topic: Power electronics topologies and examples in use in MV as of today
13h55 - 14h00: A film of Angle DC project
14h00 - 14h25: Q&A and Open discussion
14h25 - 14h28: Summary by Convenor and Secretary
14h28 - 14h30: Photos & Close
Watch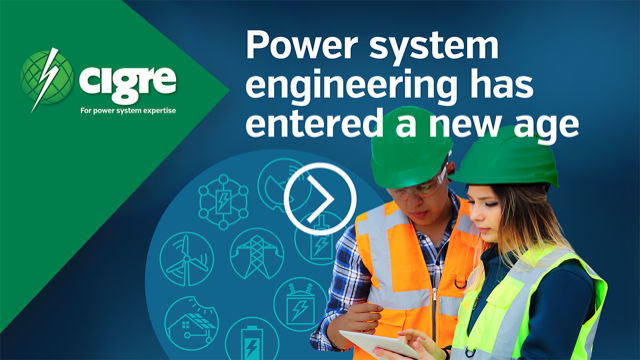 Solve all power system challenges in one unique place
To find the solutions you need in one unique place, join CIGRE. As the preeminent global technical organisation, CIGRE is uniquely positioned to offer the full spectrum of low through high voltage perspectives, industry colleagues and end to end knowledge.