HVDC 2020 - Call for papers

Fri 06 November 2020 to Mon 09 November 2020
/
Conference
HVDC 2020 - Call for papers
High Voltage Direct Current (HVDC) technology is one of the core technologies enabling modern and future electrical grids. To facilitate presentations and communications of technological innovations in this area, the 4th International Conference on HVDC (HVDC 2020) will be held during November 6th -9th, 2020 in Xi'an, China, which is co-located with the 2020 Annual Conference of CSEE Study Committee of DC Transmission and Power Electronics.
This international conference will be focused on the theme of HVDC Technologies Evolving for Future Power Systems, providing a venue for experts to present the results of their latest cutting-edge achievements on LCC-HVDC, VSC-HVDC, and power electronics devices applications, etc
Important dates
August 15, 2020: Full paper submission
September 10, 2020: Notification of acceptance
September 25, 2020: Final paper submission
Organised by
Xi'an Jiaotong University
National Technical Standard Innovation Base of DC Transmission and Power Electronics (NSDC)
Submission of papers
Prospective participates are invited to submit full papers, each within 6 pages. The paper should include a title, subject, main discussing points, data and conclusions. Figures, charts, diagrams and pictures are welcome to be used in the paper to help clearly express your ideas and achievements. Please provide author name, organization, telephone number, address, and email address in the full paper. Please also indicate the preferred way to present the paper (by oral or poster). Detailed instructions on preparation of the full papers and the submission process will be available on the conference website.
Technical papers are solicited on any subject pertaining to the scope of the conference that includes, but is not limited to, the following major topics:
CC-HVDC and VSC-HVDC Transmission Technologies
Power Electronics Devices and Applications
Topologies and Control of Power Converters
Numerical Calculation and Simulation Technologies for HVDC
FACTs and Power Quality
Energy Storage and Conservation Technologies
Renewable Energy and Grid-Tied Operation
Motor Drive Technologies
AC/DC Distribution and Microgrids
Electric Melting Technologies and Others
Location
Xi'an is located in the "heart" area of China. As one of the oldest cities in China, Xi'an is also one of the Four Great Ancient Capitals in the world, having held the position under several of the most important dynasties in Chinese history, including Qin, Han, and Tang. Recently, Xi'an, with a population of around 12 million, has emerged as an important cultural, industrial and educational center of the central-northwest region of China.
This conference will be organized and hosted by Xi'an Jiaotong University, which has been a key university of China ever since establishedmorethan120 yearsagoandisamember ofthe consortium of Chinese top universities – China 9 (C9).
More information
Why Join
Join CIGRE for power system expertise
Collaborate with experts from across the whole power system
Access perspectives and peers from every corner of the globe.
Unlimited free access to e-cigre.org

Be prepared for the future! More >
Watch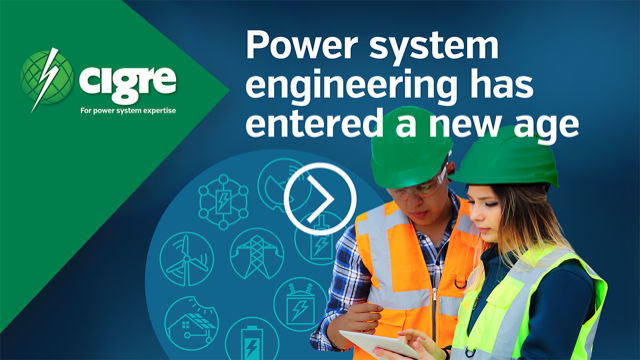 Solve all power system challenges in one unique place
To find the solutions you need in one unique place, join CIGRE. As the preeminent global technical organisation, CIGRE is uniquely positioned to offer the full spectrum of low through high voltage perspectives, industry colleagues and end to end knowledge.