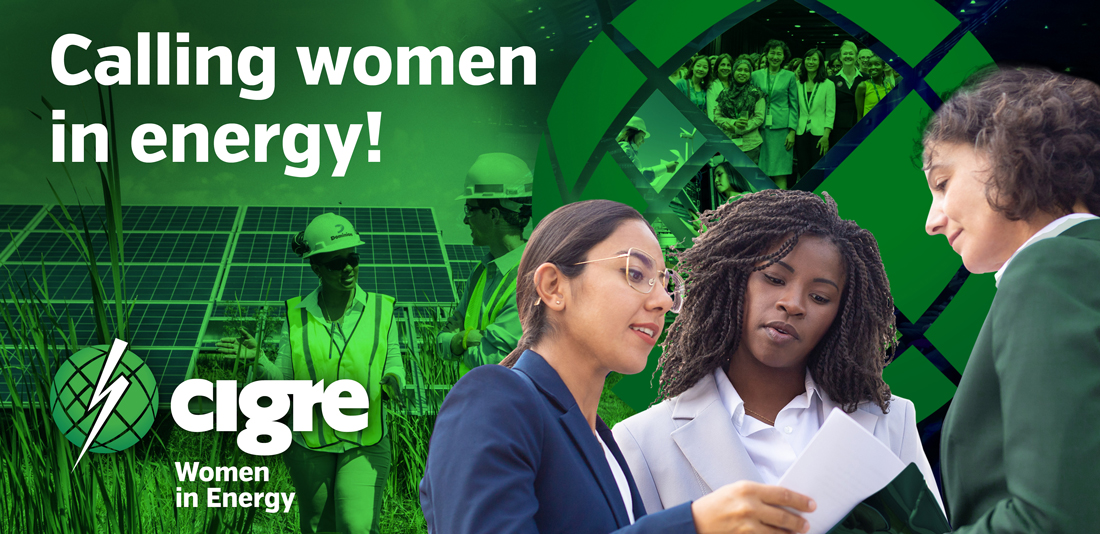 Solve power system challenges, advance your career, and share your perspectives! Find the network contacts and knowledge you need by getting involved in WiE.
We'd value your thoughts and unique contributions in CIGRE activities. Be inspired and motivated by connecting with other women and leaders in the industry.
By joining CIGRE, you can get involved in WiE, and also get personal access to approachable international experts, participate in groups to solve your local issues, access a million pages of technical information, and more.
WiE Vision
A forum for women working in energy to interact, develop their careers, increase their self-confidence, improve their professional skills, and accomplish their dreams.
Mission
To inspire and motivate women in energy by helping to provide links to global thought leaders and role models, as well as to demonstrate the influence and functions of female professional communities.
Expectations
Identify winning strategies to drive career success for women in the power & energy industry.
Understand the knowledge, skills, and experience they need to reach their goals.
Design action plans to grow womens' professional careers.
Paris Session Forum
The CIGRE Paris Session is held every even-numbered year and hosts the WiE Forum to promote the development of women in energy by sharing experiences, highlighting role models, and providing networking opportunities.
Women who are CIGRE members, and those engaged more widely in the industry, can meet with representatives of CIGRE's governing bodies to share views on the importance of gender diversity and how this can be increased.
Women and men listen to a variety of inspirational speakers from around the world, with the opportunity to debate practical solutions for increasing and sustaining womens' participation in the industry.
National Committees and WiE
CIGRE National Committees can play a key role in promoting women onto CIGRE work bodies and governance assemblies, so they are each encouraged to establish a WiE forum in order to realise the WiE vision.
Contacts:
National Committees with a WiE group and representatives:
| National Committee | WiE Chair |
| --- | --- |
| Australia | Tara-lee MacARTHUR |
| Brazil | Carla DAMASCENO PEIXOTO |
| Bosnia and Herzegovina | Maja MUFTIC DEDOVIC |
| Canada | Robyn KOROPATNICK |
| China | Bi TIANSHU |
| Croatia | Minea SKOK |
| Denmark | Ann-Sofie BONDE MORTENSEN |
| France | Laurie-Anne CLEMENT |
| GCC | Alaa ALKIYUMI |
| Germany | Olga OBERLÄNDER |
| India | Seema GUPTA |
| Iran | Nasim NEMATOLLAHI |
| Israel | Tal KATZ |
| Kosovo | Pranvera DOBRUNA KRYEZIU |
| Netherlands | Diana VAN DEN HEUVEL |
| New Zealand | Rebecca MARX |
| Portugal | Anabela PEIXOTO |
| Romania | Mihai MARCOLT |
| Russia | Yulia ZHILKINA |
| Slovenia | Ana LOVRENCIC |
| South Africa | Neo MAPAPANYANE |
| Sweden | Susanne OLAUSSON |
| Turkey | Hayriye GÜRBÜZ / Dilek KOCA |
| United Kingdom | Biljana STOJKOVSKA |
| United States of America | Amanda OLSON |
Further information: